The A Team
Didsbury (East and West), Burnage and Chorlton Park's Integrated Neighbourhood Team (INT) is focusing on people who have chronic conditions who are not engaging with their GP and/or Social Care.
Meet the team: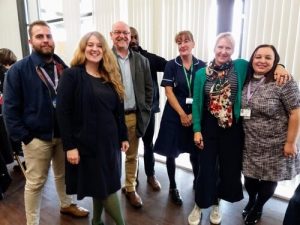 The A Team
Coordinator: Annabel Hammond, INT Led

Influencer: Steven Durrant

Coordinator: Fiona Vincer, Health Development Coordinator

Influencer: Alistair Seaton

Catalyst: Katie Finney, Amity CIC

Sponsor: Mark Edwards, Chief Operating Officer, MLCO
Team Goal:
We ask our teams to set possible but improbable goals so they think big!
The A Team goal: Increase access and uptake to chronic disease management support for people over the age of 30, who have one or more of the top three chronic conditions by 80%.
The top three  conditions are hypertension (also known as high blood pressure), asthma and diabetes.
The team are targeting people who are registered at David Medical Centre or Mersey Bank Surgery; or who live in the Mersey Bank Estate and Arrowfield Estate.
What's the plan?
Before we get stuck in to trying new things, we want to really understand what our local situation is. It is important to have a full picture of what is available locally in terms of health and care services and support. We also want everything about this 100 day challenge to have people at the heart of what we do and to have people with lived experience informing the work at every stage.
Finding the people we want to speak to – this will be challenging as we particularly want to reach people that are not accessing many/any services.

Understanding the barriers – what is stopping people engaging with services?

Grow understanding of what is and isn't effective when supporting people with conditions.

Events – listening events and opportunities to promote services.

GP practice text messages to invite people to talk to us to help improve our offer to people with their condition

Connect with community networks such as Men in Sheds and Chorlton Good Neighbours.
What have we done so far?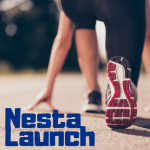 Day 1
We had an intense 2-day session to launch our 100 day challenge. It was great to bring together The A Team for the first time and to develop our ideas, goal and tests as a team.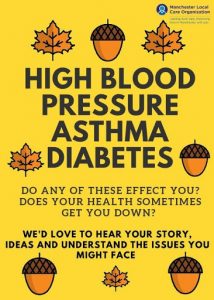 Day 7
We knew that it was important to get stuck in and talking to people so quickly designed a flyer that would ask people to join the conversation about managing living with long-term conditions.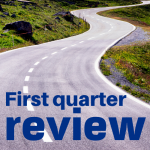 Day 23
On 4 October, a few of us were able to meet to develop our plans, based on what we'd learned from talking to people with lived experience and services.
Day 44
On Thursday 24 October, we met as a whole team to update our plans for the remaining 56 days of the challenge.
It was great to have so many of the team there and to progress our ideas to help us achieve the team goal.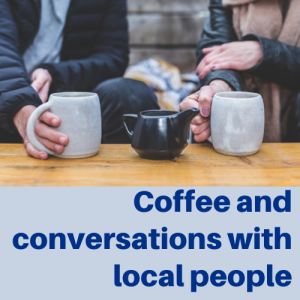 Day 62 & 65
On 18 and 21 November, members of The A Team met with local people who have asthma, hypertension or diabetes to talk about their experiences of living with their condition and using local services.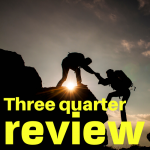 Day 70
A few of the team met on 26 November to agree how to overcome the last hurdles and to give the team a spurt of energy that we'll need for the remaining 30 days.