Team Konnect
Hulme, Moss Side and Rusholme's Integrated Neighbourhood Team (INT) is focusing on community wellbeing.
Meet the team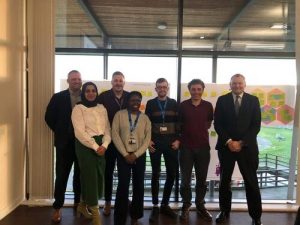 Coordinator:

Influencer: Mathew Pritchard, Care Navigator

Health Development Coordinator and Influencer: Adam Conroy

Integrated Neighbourhood Team Lead: John Edgerton

Catalyst:

Zainab Dhukai

Sponsor: Jon Lenney, Director of HR and OD
Team goal
We ask our teams to set possible but improbable goals so they think big!
Team Konnect will find out what matters to marginalised families in our neighbourhood and increase their access to opportunities to enhance their health and wellbeing by 100%.
What's the plan?
What have we done so far?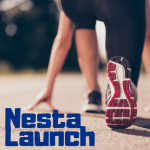 Day 1 and 2
We had an intense 2-day session to launch our 100 day challenge. It was great to bring together Team Konnect for the first time and to develop our ideas, goal and tests as a team.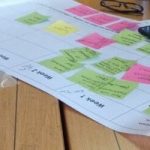 Day 6
"Nesta 100 day challenge meeting 1 is under way. Amazing team and a lot of great ideas for the community." – Mathew Pritchard, Care Navigator and Team Influencer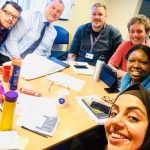 Day 17
Team Konnect bright eyed and bushy tailed for the Monday morning meeting! We even had a squirrel 🐿 and robin 🐦 watching over 🤭Great movement being made with stakeholders for Mcr's Kuwaiti Bidoon community.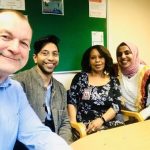 Day 26
"Pre 25 day review. Team connect doing what they do best.
"A great connection made with Dr Mo Miah who brought brilliant insight into GP patient care of the Bidoon community
"Looking forward to tomorrow and consolidating all this fab experience." – Zainab Dhukai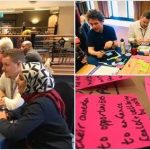 Day 27
On 12 February, a few of us were able to meet to develop our plans.
"A morning of reflection and impact for #teamkonnect The 💯 day challenge is certainly proving to be a challenge but some fantastic progress already being made🏃🏽‍♀️⛓73 days you go!🤗" – Zainab Dhukai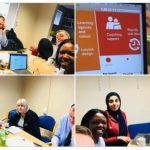 Day 31
"Today Team Konnect have been busy organising a calloborative approach to engage marginalised communities in Manchester, inviting all partners inc GPs, Schools, Neighbourhood teams and leads in the area" – Zainab Dhukai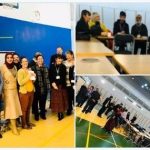 Day 40
"Awesome turnout at the 100 Day Challenge meeting! Stories are unravelling of the Bidoon community,bringing excellent insight into holding multilayered engagement with all our partners." – Zainab Dhukai
What are the key upcoming dates and activities?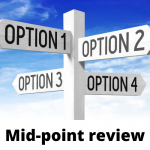 Day 50
On 6 March, the team will get together at the Irish World Heritage Centre, Cheetham Hill, to assess how their tests and ideas have been working and to plan for the next 25 and 50 days.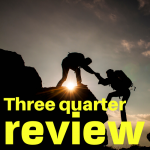 Day 75
On 1 April, the team will meet at The Hough End Centre to agree how to overcome the last hurdles and to find a spurt of energy to carry them through the last 25 days.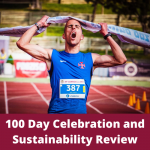 Day 100
On 29 April at The Hough End Centre, the team will be able to celebrate everything that they have learned and achieved during their 100 Day Challenge.
Teams will present to partners from the wider system to share their story, their learning and their recommendations for how this work can be sustained and/or scaled up.
If you would like to attend, please book via Eventbrite