Team GLOW
Gorton and Levenshulme's Integrated Neighbourhood Team (INT) is focusing on improving people's low mood and well-being in the female Asian population.
Meet the team
Coordinator: Bethan Galliers, Health Development Coordinator

Influencer: Sarah Lake, INT Lead

Catalyst: Danielle Conway

Sponsor: Jon Lenney

Be Well

Shamima Jan, BollyFit
What was the plan?
Promoting existing community resources and services to enable more women to take control of their health and wellbeing.

Test different ways of accessing Be Well, the social prescribing service.

Using religious spaces differently – as local assets and an opportunity to talk to people about their health and wellbeing.

Creating opportunities for Asian women to engage with and develop community services that meet their needs.

A media campaign to encourage Asian women to tell their stories in their own way to encourage other women become healthier and happier.
The 100 day journey
The first 25 days were well spent getting to know our Team GLOW members and having conversations with local women about what was important to them.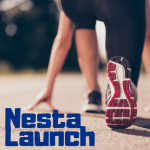 Day 1 and 2
We had an intense 2-day session to launch our 100 day challenge. It was great to bring together Team GLOW for the first time and to develop our ideas, goal and tests as a team.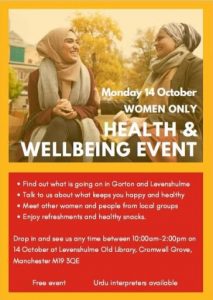 Day 33 of 100: engagement event
We invited women to a health and wellbeing event to speak to us about what is important to them and how they stay healthy and well.
We invited local services to have stalls to promote uptake of their services and to give residents the opportunity to ask questions.
"I've spoken to a lot of women today who have said things like 'when you have children, you have no life', and don't think they deserve anything different. This can be very isolating and may lead to depression, loss of motivation and goals. We've taken quite a few referrals today."
— Tara Walters, Expert Patients Programme
"There's an amazing atmosphere here today. This event was put on so that women can find out all the things that are going on in their neighbourhood. It is a great opportunity for organisations and services to share information – we have local businesses, health services, council services and GPs here with us today, plus free yoga and meditation."
— Bethan Galliers, Health Development Coordinator
"I've had some brilliant conversations today, lots of people are really interested in our service, there's nothing like this out there at the moment. People struggle to understand dementia and how it effects people and carers.
I've nearly filled my book with people to contact. This has been a great insight into the community."
— Faiza Chaudri, Together Dementia
"It has been really worth coming today, we've taken three referrals already and we're only half way through. Quite a lot of people taken away information to discuss with their GP too. Today is all about getting the message out."
— Be Well, social prescribing service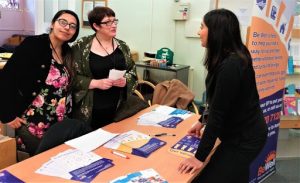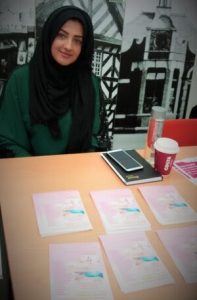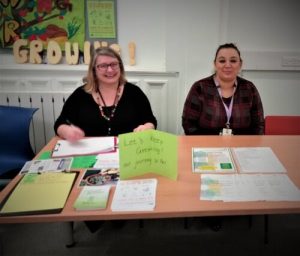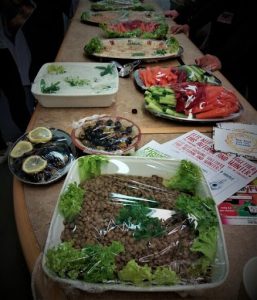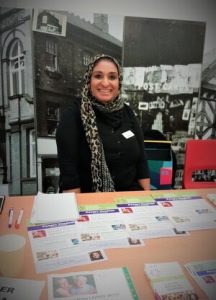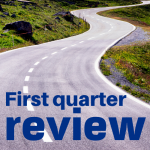 Day 23
On 4 October, a few of us were able to meet to develop our plans, based on what we'd learned from talking to people with lived experience and services.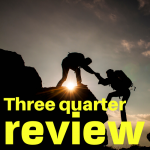 Day 70
A few of the team met on 26 November to agree how to overcome the last hurdles and to give the team a spurt of energy for the remaining 30 days.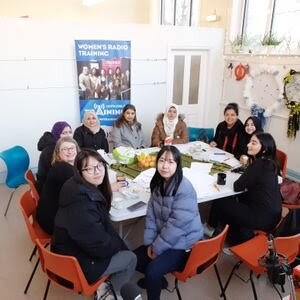 Day 86
Some of the women from Team GLOW presented live on All FM in early December. Listen back to the show
Chai and Chill
Throughout November and December, the team ran five Chai and Chill events, open to local women.
We spoke to members of Team GLOW and local women about what they thought of the events.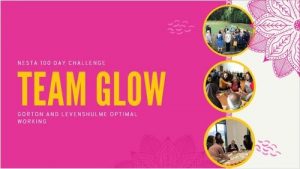 Day 100
The team came together at day 100 to celebrate everything that they had achieved and share their learning with the wider system.