At MLCO we work with a wide range of providers. We commission services from providers in the care, voluntary and other sectors to support the citizens of Manchester.
We are committed to ensuring that all services we are responsible for providing are of the highest standard. In order to do that, we work in partnership with providers to look at how we can work together to best benefit the citizens we work for.
In this section of the website we are creating a range of resources aimed at our providers. This includes our new commissioning plan which sets out how we want to work moving forward and what our priorities are.
---
Our Commissioning Plan
MLCO published our Adult Social Care Commissioning Plan in Autumn 2021. The plan lays the groundwork for improving lives of Manchester citizens through implementation of a truly integrated, strengths-based system.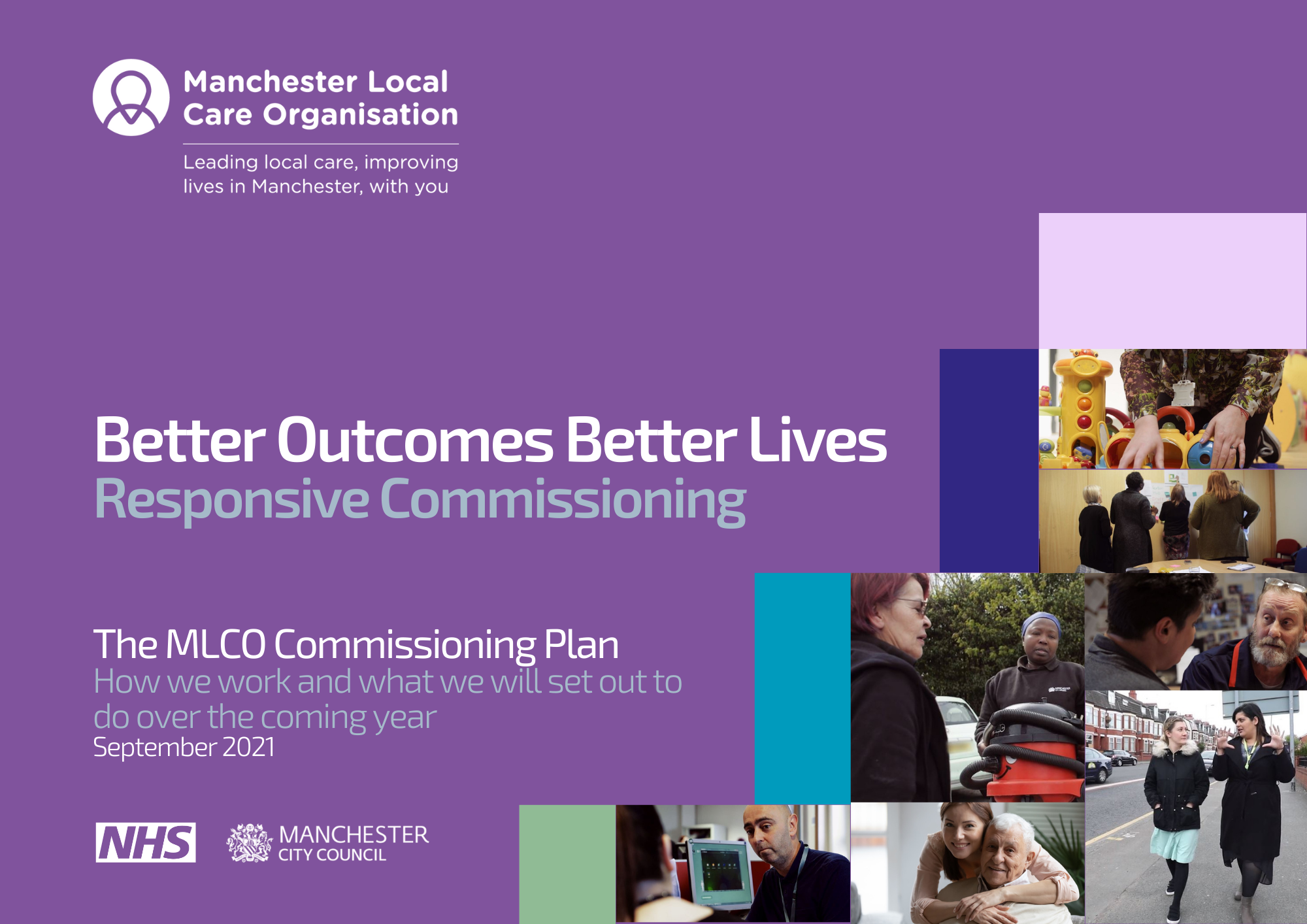 This plan is the start of the transition toward a new model of strengths based commissioning. It will help us take the first steps toward implementing our vision, design principles and workstreams – but we know that this will be a longer term journey. It will be how we innovate with providers and shape local markets to respond to the short, medium and long-term challenges that we collectively face as we recover from the Covid-19 pandemic.
It will help us grapple with an ever complex landscape, where we increasingly recognise that social determinants of health will be crucial not just to social care, but also to health services.
It outlines the eight priorities that will guide our work for its first 12 months, through to October 2022. These priorities are:
Putting prevention into practice
Contract management
Market development
Citizen commissioning
Flagship commissioning activities
Skills for strengths based commissioning
Community led commissioning
Building local good practice into business as usual
Manchester citizens, partners and providers can anticipate to hear more about the Plan, and its delivery over the next 12 months.