Community Spirit on Show in Burnage!
Alongside some of our fabulous partners and friends, Manchester Local Care Organisation were delighted to host another instalment of our 'Community Get Togethers' at Westcroft Community Centre on Wednesday, February 1st 2023.
These events are a great way for those in the locality to learn about helpful services operating in the area, as well as a chance to get face-to-face advice from health and social care professionals. This can vary from questions about healthy living and 'get active' events, to support and guidance with cost-of-living issues.
As with any good get-together, it's also an opportunity to just enjoy a chat over a brew and grab some hot food. The Burnage session even boasted a face painting stand for those feeling adventurous!
Amidst the face painting and free vegetable soup, there were a number of local organisations providing information, support and guidance. We thought it'd be nice to highlight a few of these for you.
Southways 'Quids In' Food Club
'Quids In' food club, run by volunteers, is aimed at households in south Manchester struggling to feed their families each week. The club offers a variety of food worth £10-15 for just a £3 weekly membership fee – a sum that helps to pay food charity Fareshare and other club costs. Unlike food banks, Quids In is an ongoing membership club offering fresh and chilled items that can be difficult to find and expensive to buy locally.
Who is eligible?
Any households in the postcode area of the individual clubs – not just Southway tenants – that claim at least some Housing Benefit or Universal Credit. The five clubs are:
Merseybank (M21 7NN)
Burnage East (M19 1EN)
Burnage West (M20 6EF)
Chorlton (M21 7UD)
Old Moat (M20 1DE)
Please click here for the meeting schedule and further details of the Quids in Membership.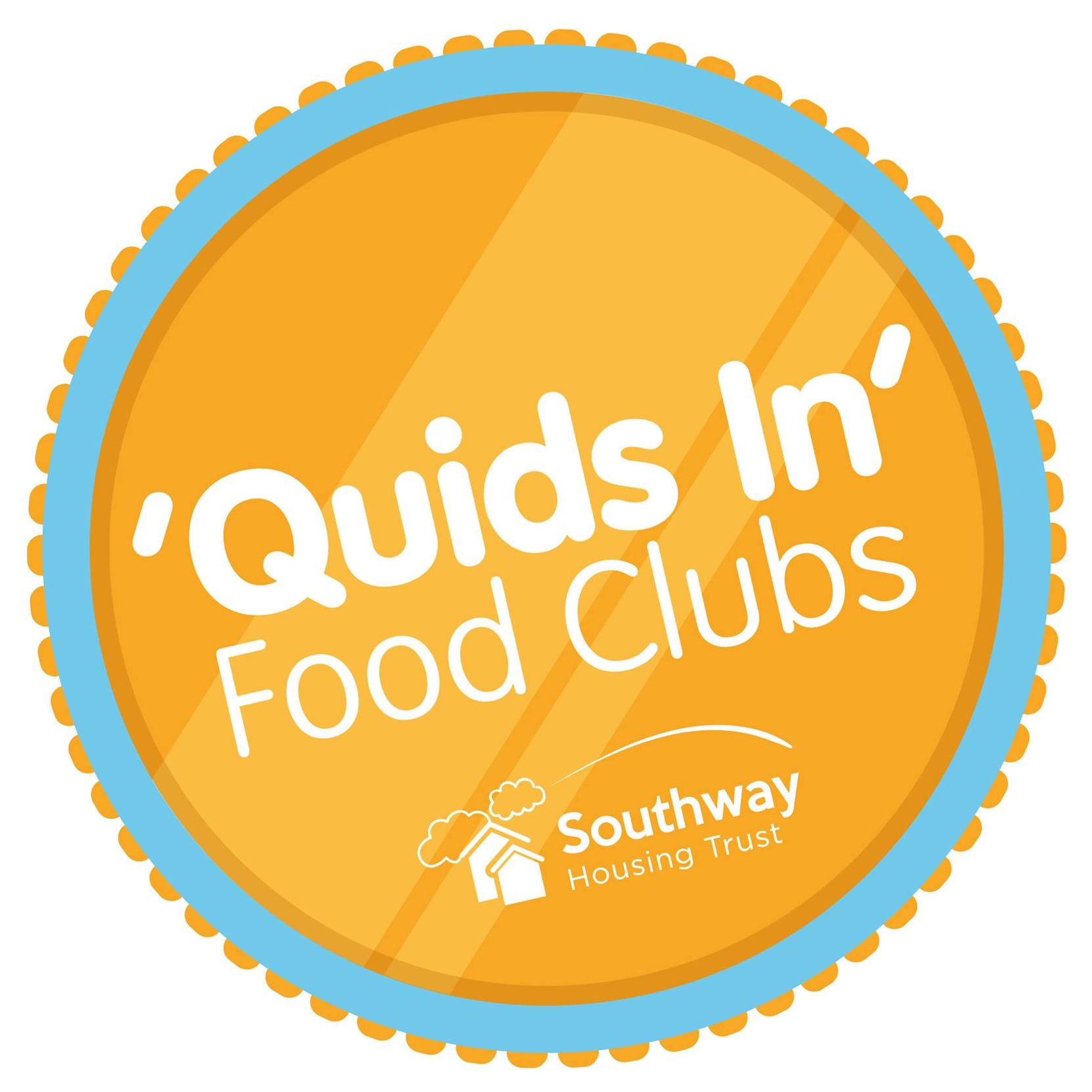 How do I join?
You can apply by emailing quidsin@southwayhousing.co.uk with proof of your Housing Benefit/Universal Credit claim, or call 0161 448 4200 to speak with Maureen Ward. Please keep in mind that some clubs have waiting lists.
Further Support
From cost-of-living support to help with getting online, Southways have a number of services to empower the community to live independent and fulfilled lives. Please click here for the full list of available support. 
Greater Manchester Law Centre – Free Legal Advice and Support

The GMCL is a group of legal aid lawyers, trade unionists and community advice organisations. The group, which runs a community centre on Stockport Road in Levenshulme, aims to provide free, independent legal advice and representation to those in need and those who may not be able to afford it.
The GMCL can help with:
Housing advice
Employment representation
Welfare rights and benefits issues
Understanding your legal rights
Contact Details
Advice and appointments can be booked via telephone or email.
Neighbourhood Advice Project
The GMCL Neighbourhood advice project is a partnership between Greater Manchester Law Centre, Manchester City Council, Manchester Local Care Organisation, Southway Housing and the GM Mental Health Trust.
Over the coming months, the project will be introducing neighbourhood clinics and in-person advice appointments across Burnage, Chorlton Park and Didsbury.
Frontline workers can directly refer individuals to these local advice sessions based in Burnage, Chorlton Park and Didsbury. If this applies to you and you'd like to enquire or learn more please email neighbourhoodadvice@gmlaw.org.uk.
Neighbourhood Focused Help
Ever present at these community events are LCO Community Care Navigators and the Neighbourhood team.
On the day, LCO staff were taking questions and connecting residents with appropriate local services. Our teams have a holistic approach to health and social care and if you're a resident or GP patent in Manchester or Trafford and over 18 years old, the teams can help with:
Social isolation and loneliness
Preventing hospital re-admissions
Building connections in your community
Setting up GP contact (including text messages)
Healthy living advice
Mental health support
If you would like to talk to a Care Navigator or make a referral, please contact the team by phone or email.
Phone: 0300 303 9650
Email: mft.spa-uhsm@nhs.net
BollyFit Active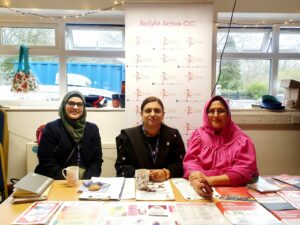 Representatives from the Bollyfit Active team were on hand at the event to share details of their unique fitness sessions and encourage residents to get involved.
Sessions at Bollywood Active take place in a strictly women-only environment, incorporating cultural music and cultural dance to tackle obesity, isolation and depression. The overall aim is to improve the health and wellbeing of South Asian and BAME women in the local community.
Women of all cultures, backgrounds, religions and races are welcome to attend. If you think you'd like to get active and give it a go, please see the schedule of sessions below.
| | | | | |
| --- | --- | --- | --- | --- |
| Activity/Session | Day | Time | Address | Cost |
| Bollyfit active fitness session | Mondays | 10.00-11:30AM | 12 George St, Ashton-under-Lyne OL6 6AQ | £1 Per session |
| Bollyfit active fitness session | Mondays | 1.00-2.30 PM | St Margarets Communitry Centre, Whalley Range Manchester. M21 OTT | Free |
| Bollyfit active fitness session | Mondays | 7.00-8.00 PM | TLM CENTRE, 1 Jocelyn st,Manchester. M40 8PR. | £3.00 per session |
| Bollyfit active fitness session | Tuesday | 9.30-11.00 AM | Levenshulme Methodist Church, Woodfold Ave Levenshulme. M193AP. | Free |
| Bollyfit active fitness session | Wednesday | 9.30-11.00 AM | Irish World Heritage Centre 1 Irish Town Way,Cheetham Hill, Manchester, M80AE | Free |
| Bollyfit active fitness session | Wednesday | 12.30-1.30 PM | Birch community Centre, Brighton Grove Rusholme. M14 SJT. | £4.00 per sesssion |
| Friendship Chai & Chat | Thursday | 12.30-3.30 PM | Northmoor Community Centre, 95-97 Northmoor Rd Longsight. M12 5RT. | Free |
| Afro-Bollyfit active fitness session | Thursday | 6.00-7.00 PM | Methodist Church, 1 Mercer Road, Gorton M188 | Free |
No Appointment Jabs!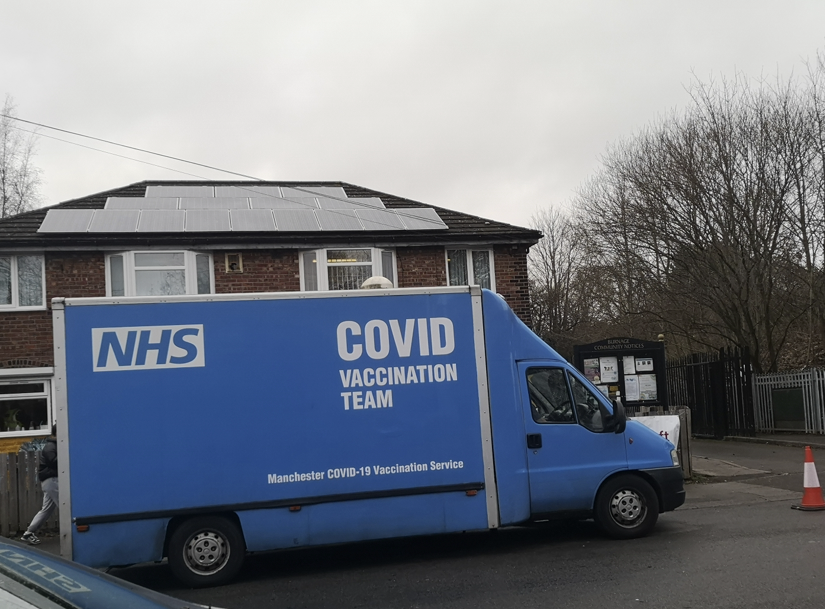 Covid and Flu pose a particular threat in the winter months as we are more susceptible to infection when it's cold. The Community Get Togethers are a great place to come in and get jabbed hassle-free, without an appointment.
A number of attendees took advantage of the vaccination van parked outside and were able to get seen very quickly, helping to keep them safe and in turn helping to stop the spread.
Those over 50 are urged to get both the Autumn COVID booster and the flu vaccine. To find details of where you can get jabbed, please visit www.manchester.gov.uk/getmyjab or call 0800 840 3858. The line is open five days a week from 9am to 5pm, with a translation service available.
We also host and promote many walk-in vaccination programmes across the city. Some upcoming vaccination visits in February are:
9th February – The Grange,  4 Pilgrim Dr, Beswick, Manchester M11 3TQ
23rd February – ASDA Eastlands Superstore, Sport City, Ashton New Rd, Manchester M11 4BD
9th March– The Grange,  4 Pilgrim Dr, Beswick, Manchester M11 3TQ
Our next community event is on the 4th of February at Longsight Pakistani Community Centre and there will be no-appointment vaccinations available on the day. Please click here for full details. 
Please also be sure to check our events page for the latest get-togethers, where the vaccination van is often present.
When is the next Community Get Together?
The next community event is a 'winter worries' focused get-together at Longsight Pakistani Community Centre (M12 4NN), Saturday 4th February, from 11:00am to 4:00pm.
For full details on the event, please click here.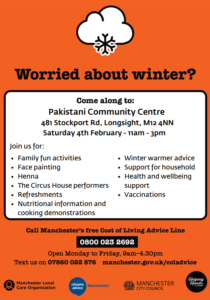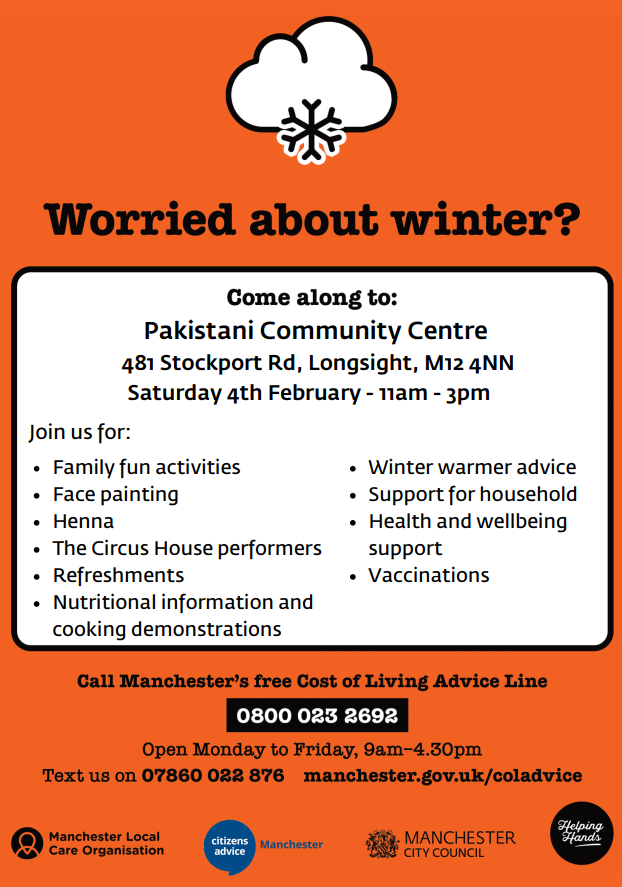 Winter Services Guide: Didsbury, Chorlton Park and Burnage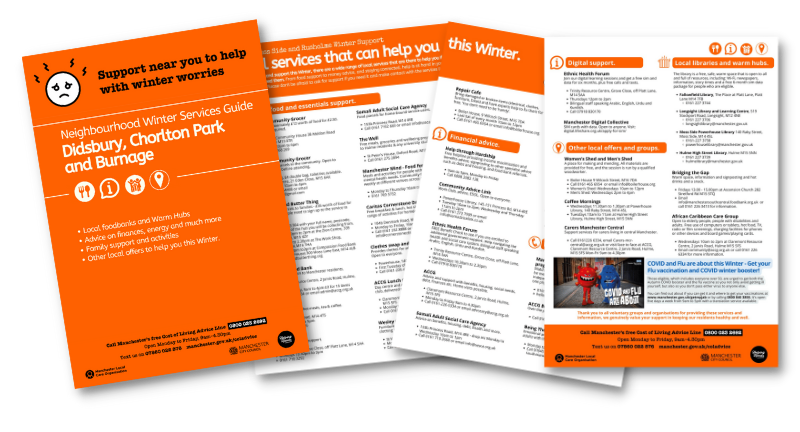 For a full list of services available to you, please take a look at our dedicated guide for Disbury, Chorlton Park & Burnage.   
This handy winter guide includes a wide range of local services within the neighbourhood. Support available includes warm hubs, social events and help with the cost of living.
This guide complements the citywide support available through Manchester City Council's free cost of living advice line. The free helpline offers support with benefits and can offer help with your rent, advice about debt and paying bills , food support and help to get online (support to access the internet, laptops, phones and data).
The advice line is open Monday to Friday 9 am to 4.30 pm on 0800 023 2692. You can speak to someone about the support that is available. You can also text 07860 022 876 or visit manchester.gov.uk/coladvice