Learning Disability Week 2023
19-25th June marked Learning Disability Week and our fantastic CALDS (Community Adult Learning Disability Service) teams took turns 'taking over' the MLCO Twitter with intros, advice, infographics and more. Below we've rounded up the highlights from a great week of education and engagement…
The week was opened with our LD Occupational Therapists taking over. First were team introductions, followed by content focusing on myth-busting from an OT perspective and an interactive tweet about Reasonable Adjustments.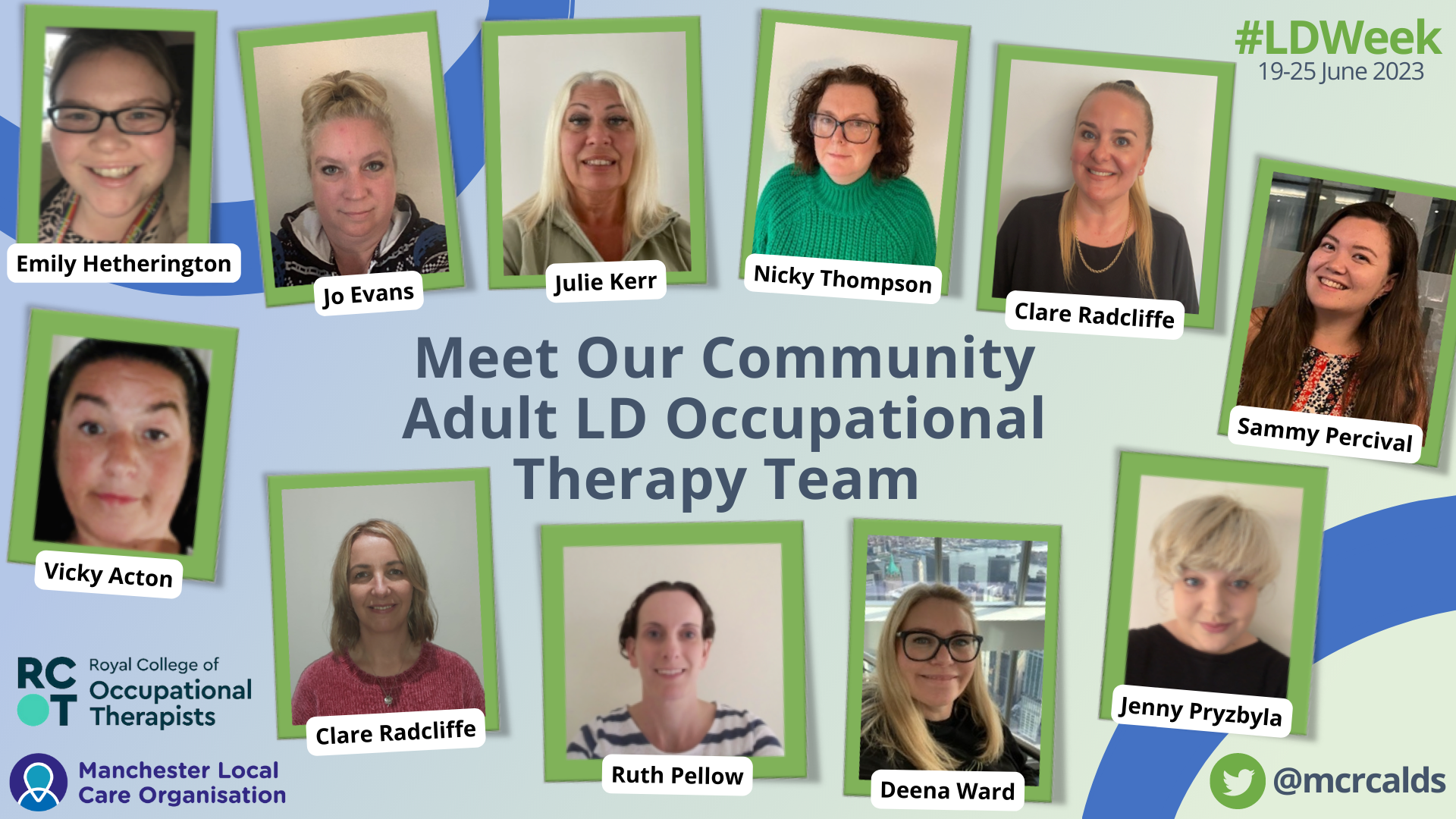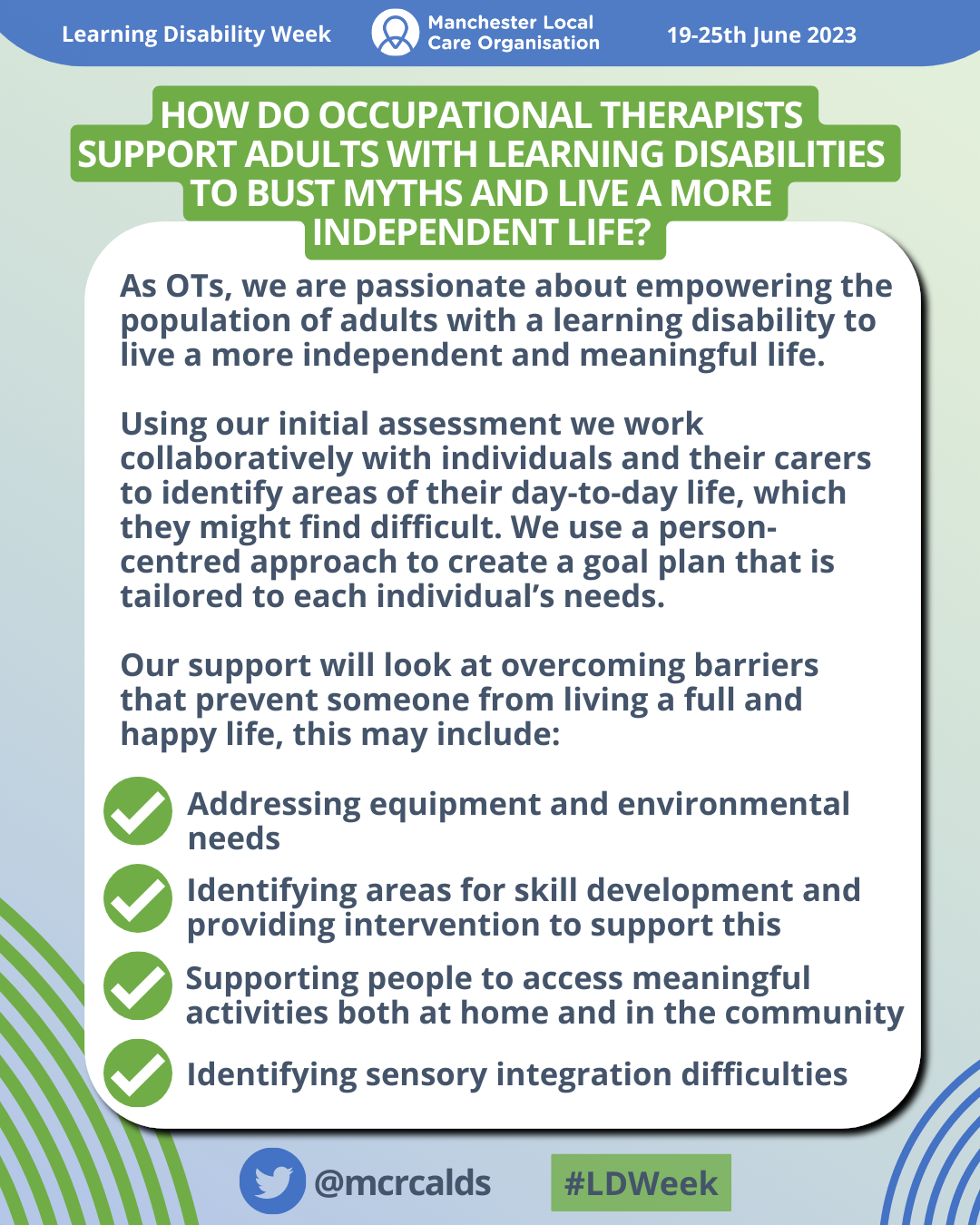 Reasonable adjustments are small changes that can help people with a learning disability be treated equally" – @mencap_charity, 2023

Please look at the scenario pictured below. What Reasonable Adjustments could've been made to make the situation better for Martin? #LDWeek pic.twitter.com/AYzhH2vFTR

— Manchester Local Care Organisation (@mcrlco) June 19, 2023
Tuesday was the turn of our Speech and Language Therapy LD Team. Leading with an intro, the team went on to share quotes about why they love working as part of the service (please click through these in the slider below) before posting snippets of SLT-centric advice, top tips and some great videos — including an amazing sign language version of Aitch & Ed Sheeran's 'My G'!
Today the Speech and Language Therapists from the Community Learning Disability Service are taking over the @mcrlco twitter for #LDWeek2023
We will be busting myths about LD and sharing why we love supporting people with LD! pic.twitter.com/n1D8KwiCDz

— Manchester Local Care Organisation (@mcrlco) June 20, 2023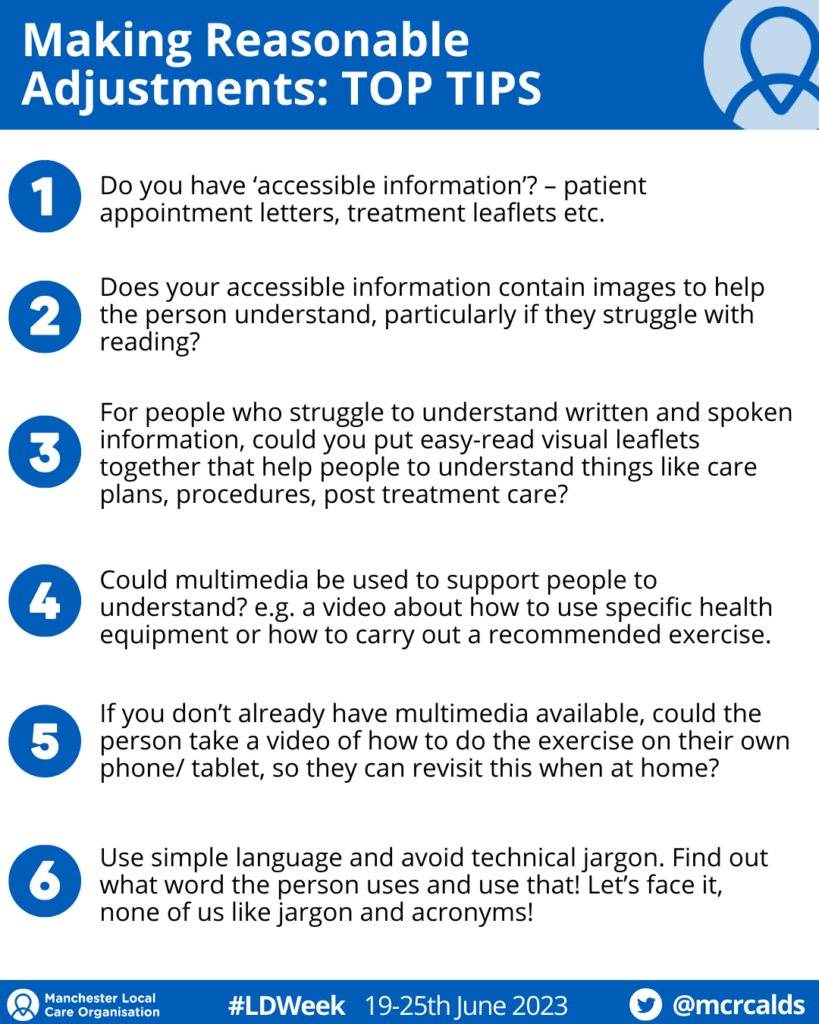 Our Learning Disability Nurses got their thumbs moving on the Wednesday, sharing a number of tweets and videos that explored the week's theme of myth-busting.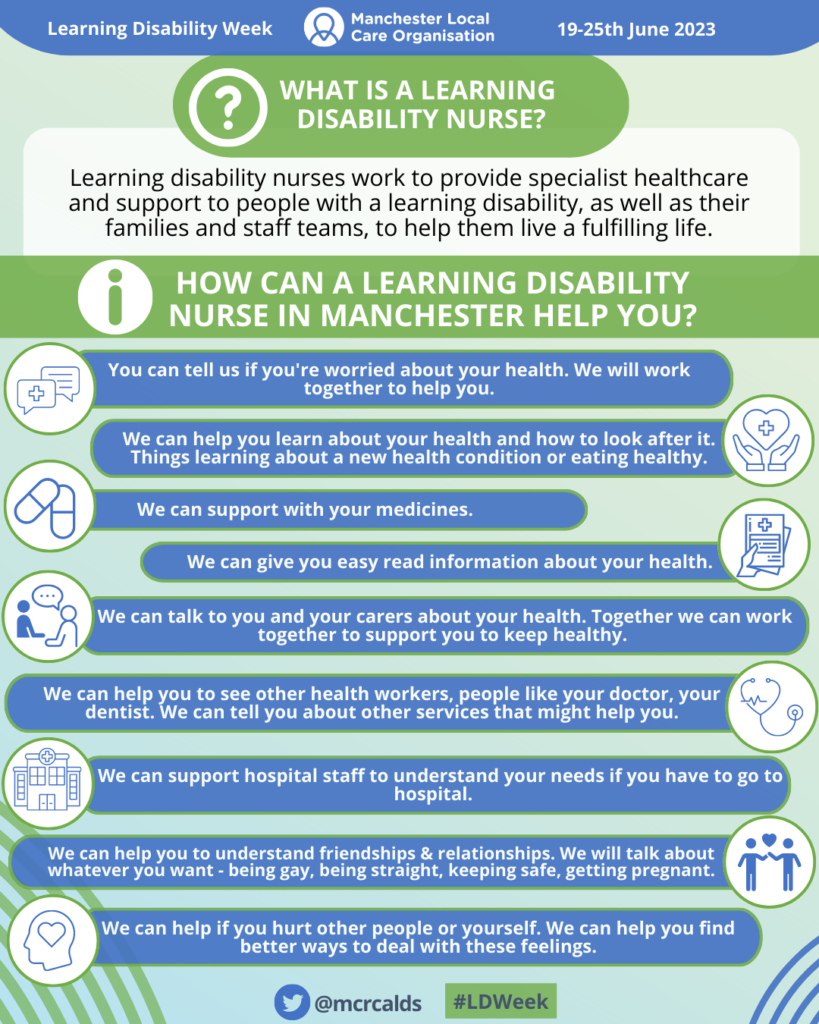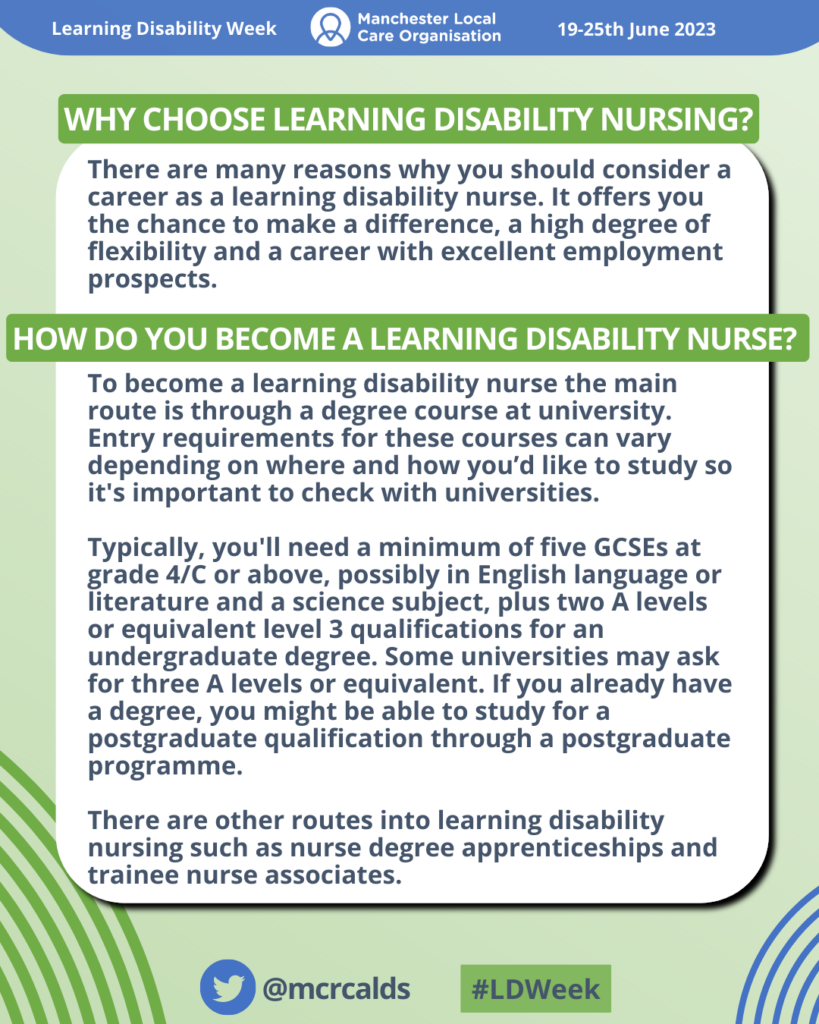 On Thursday, we shared an informative resource that has been worked on collectively by professionals across the Community Adult Learning Disability Service. Using each letter of the alphabet, this A-Z guide offers expert advice on supporting people with learning disabilities.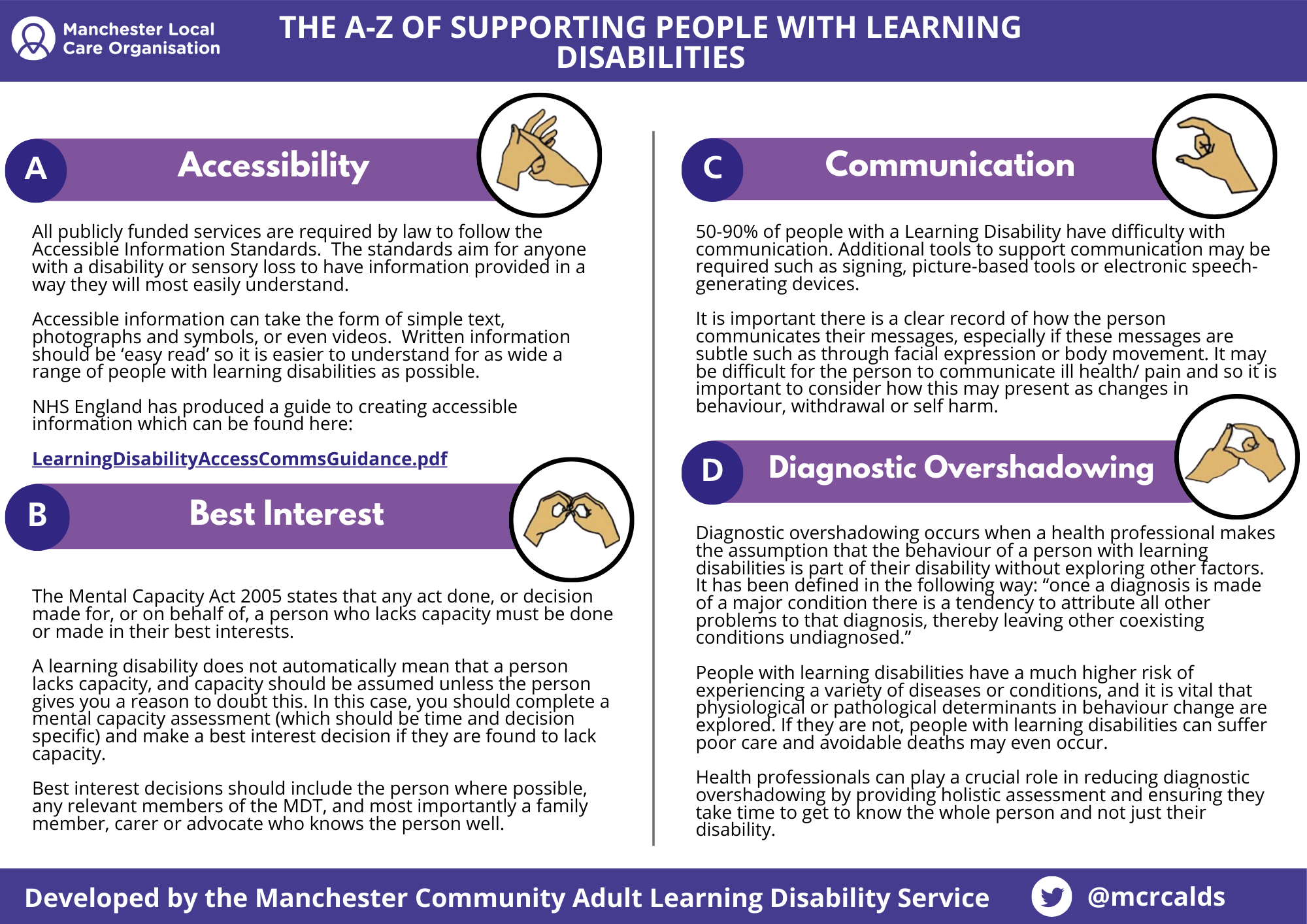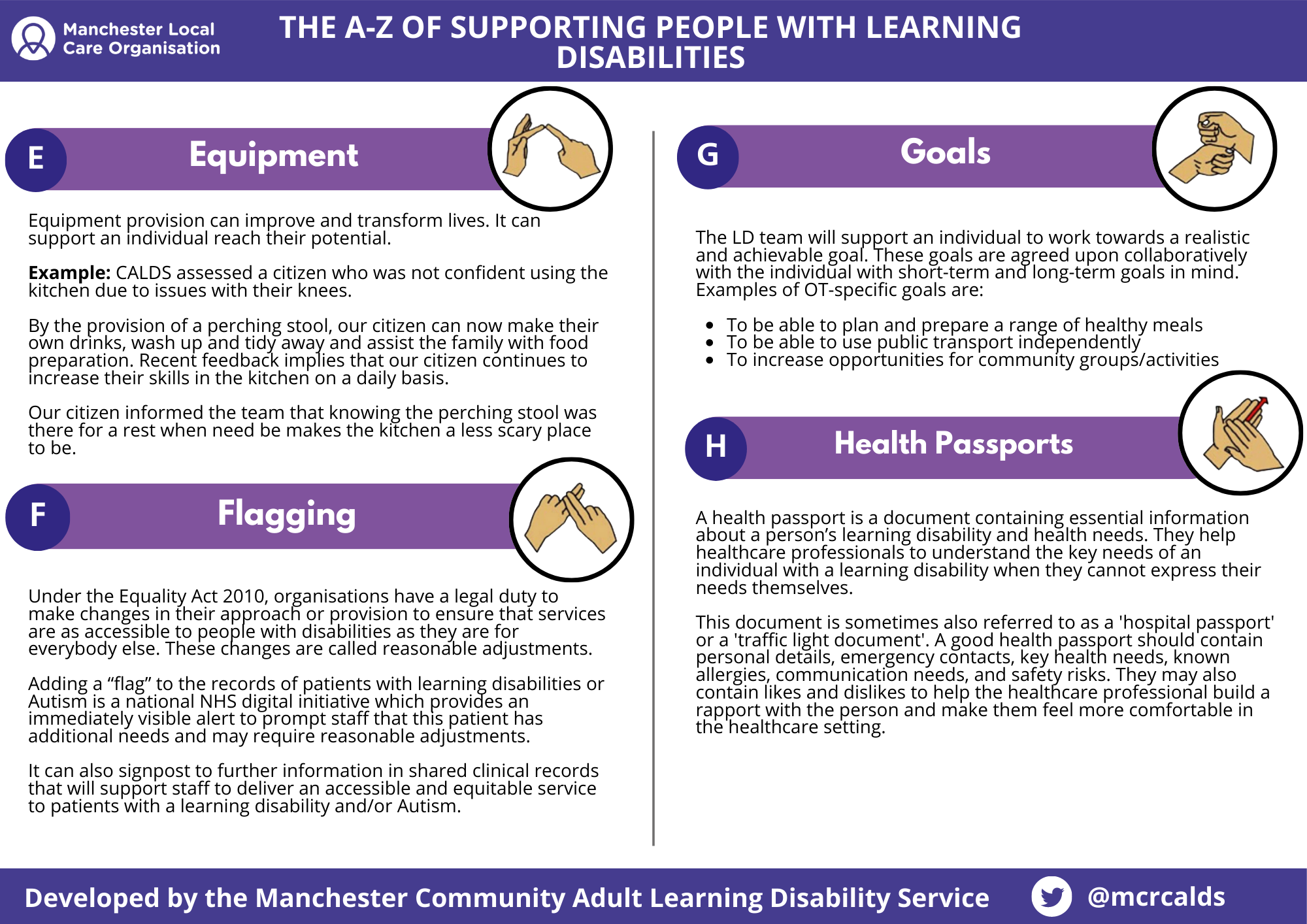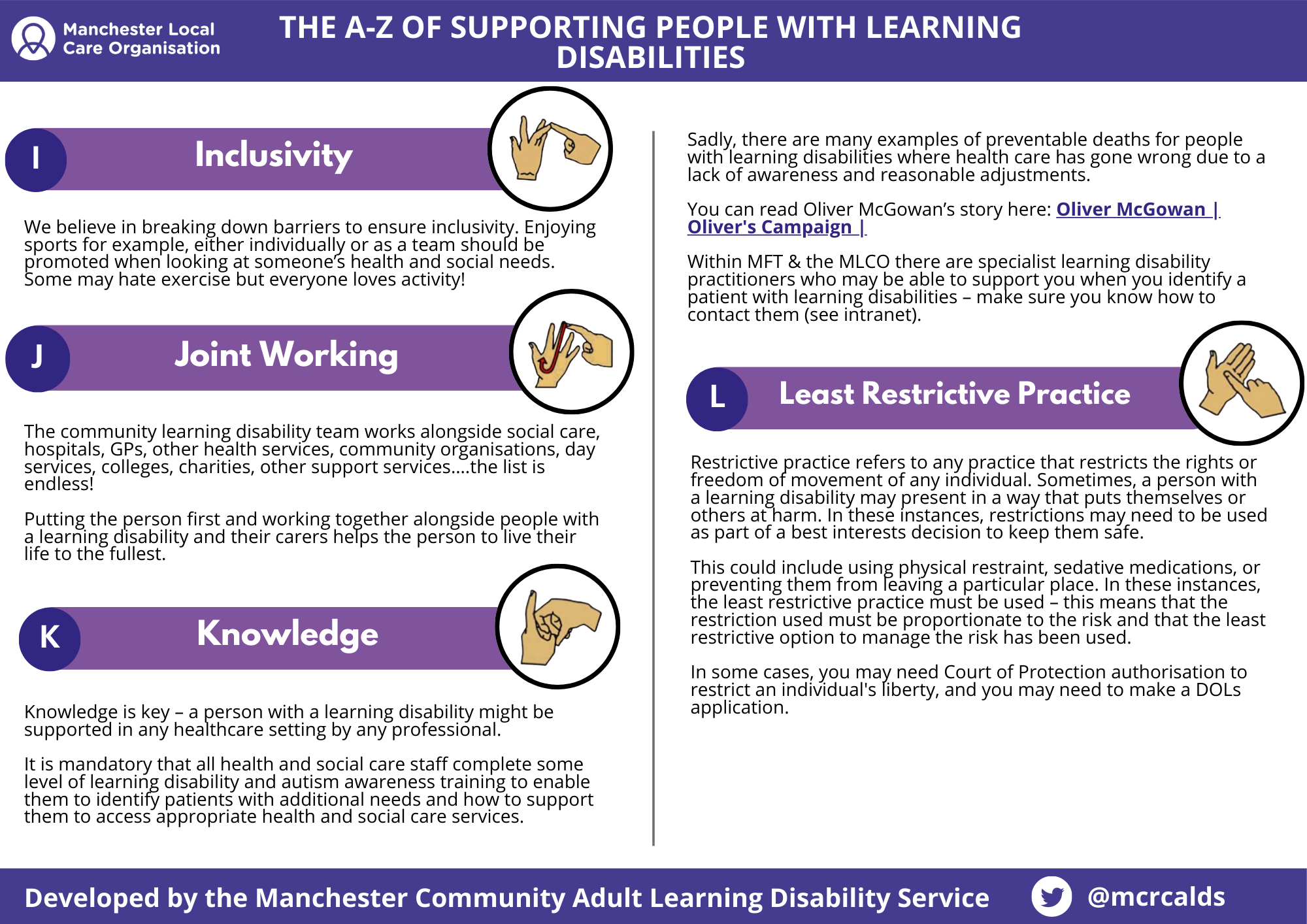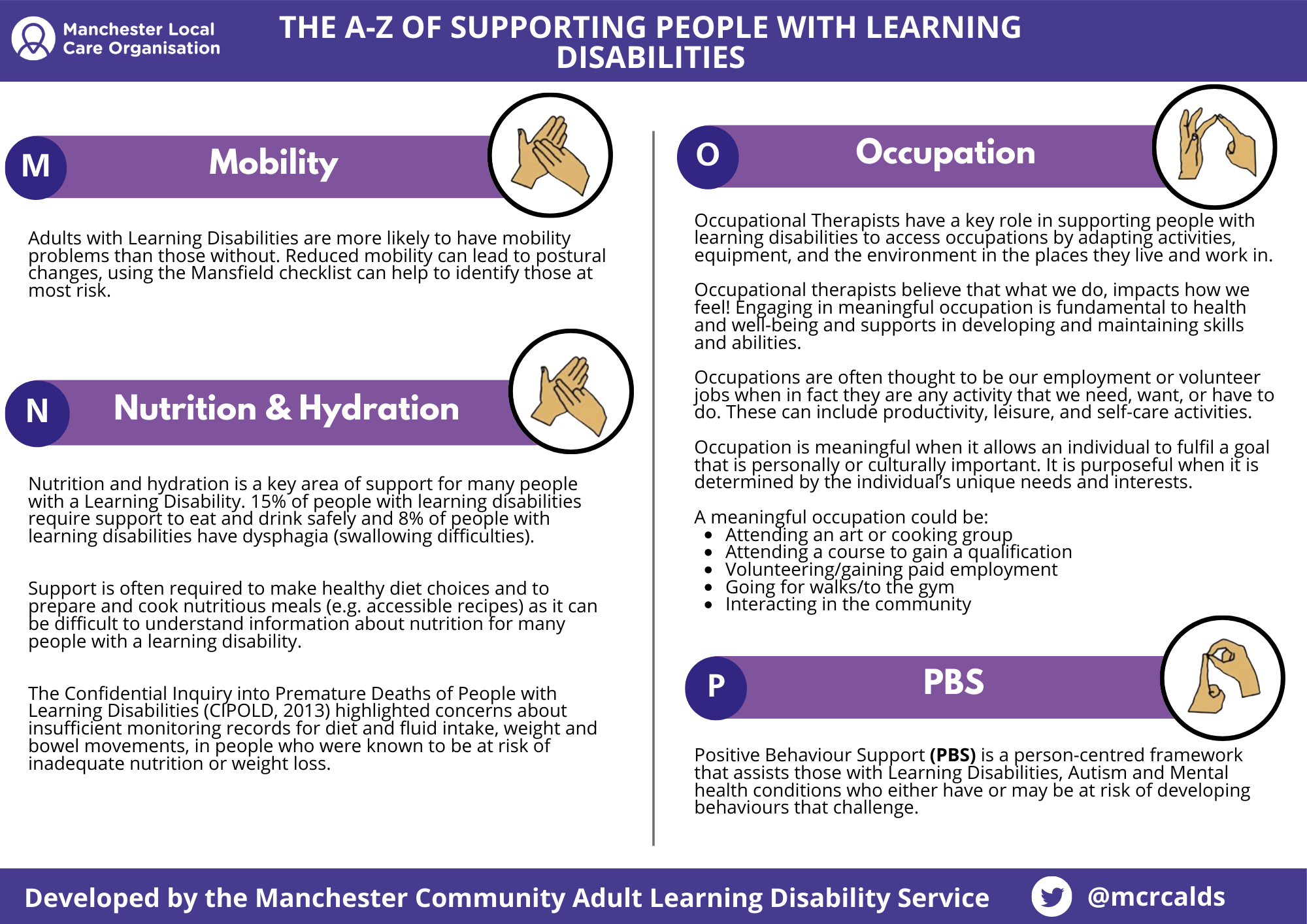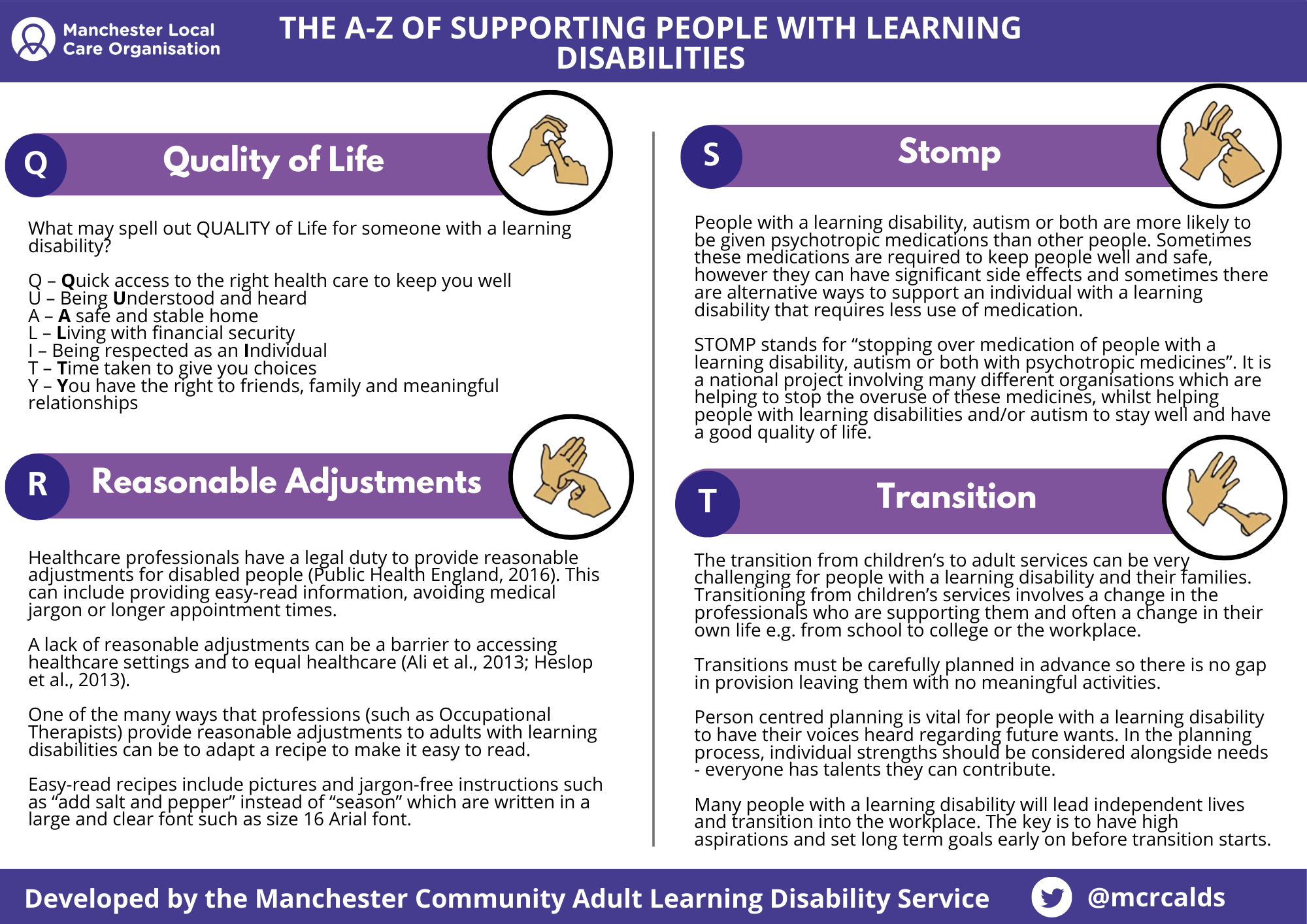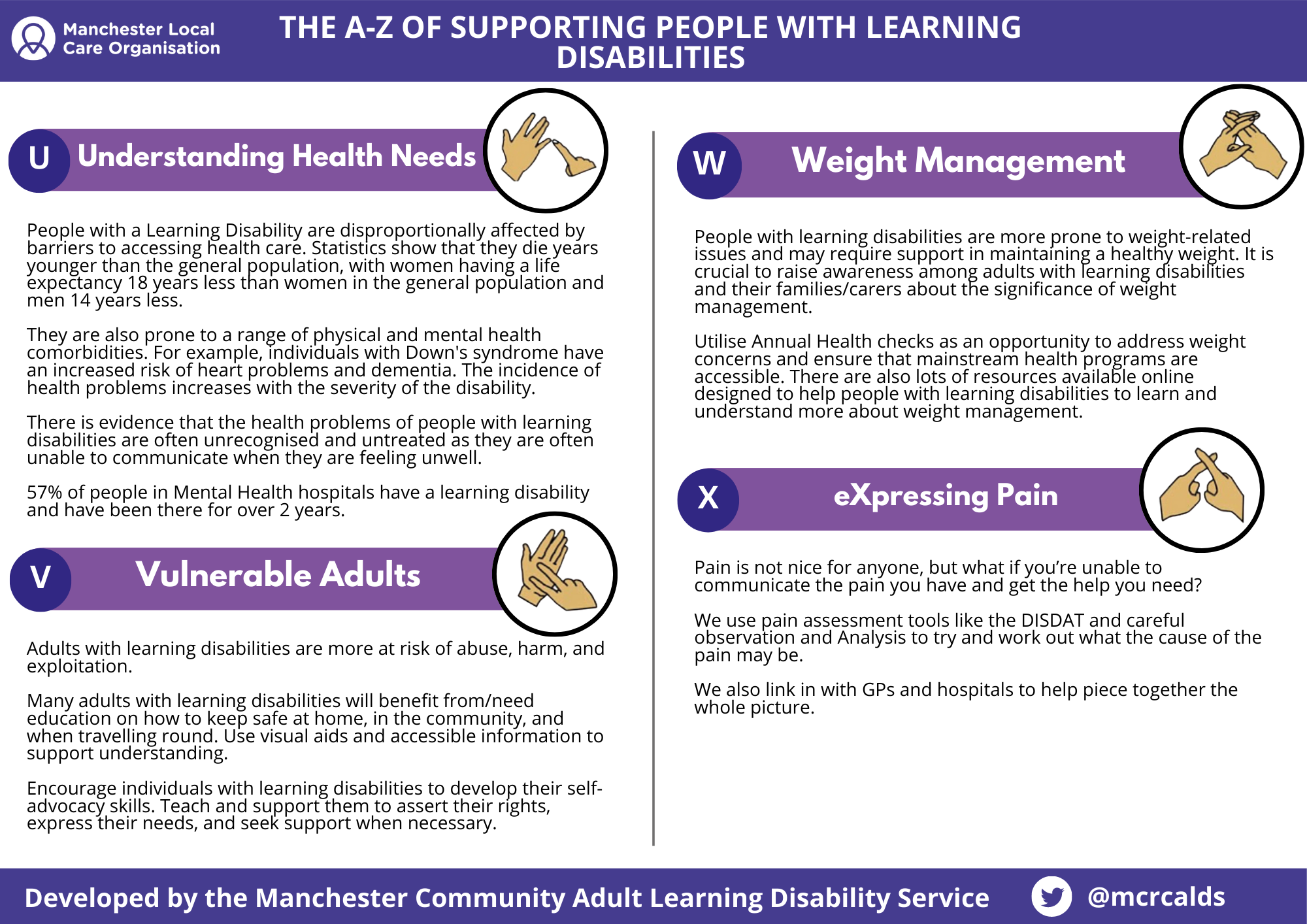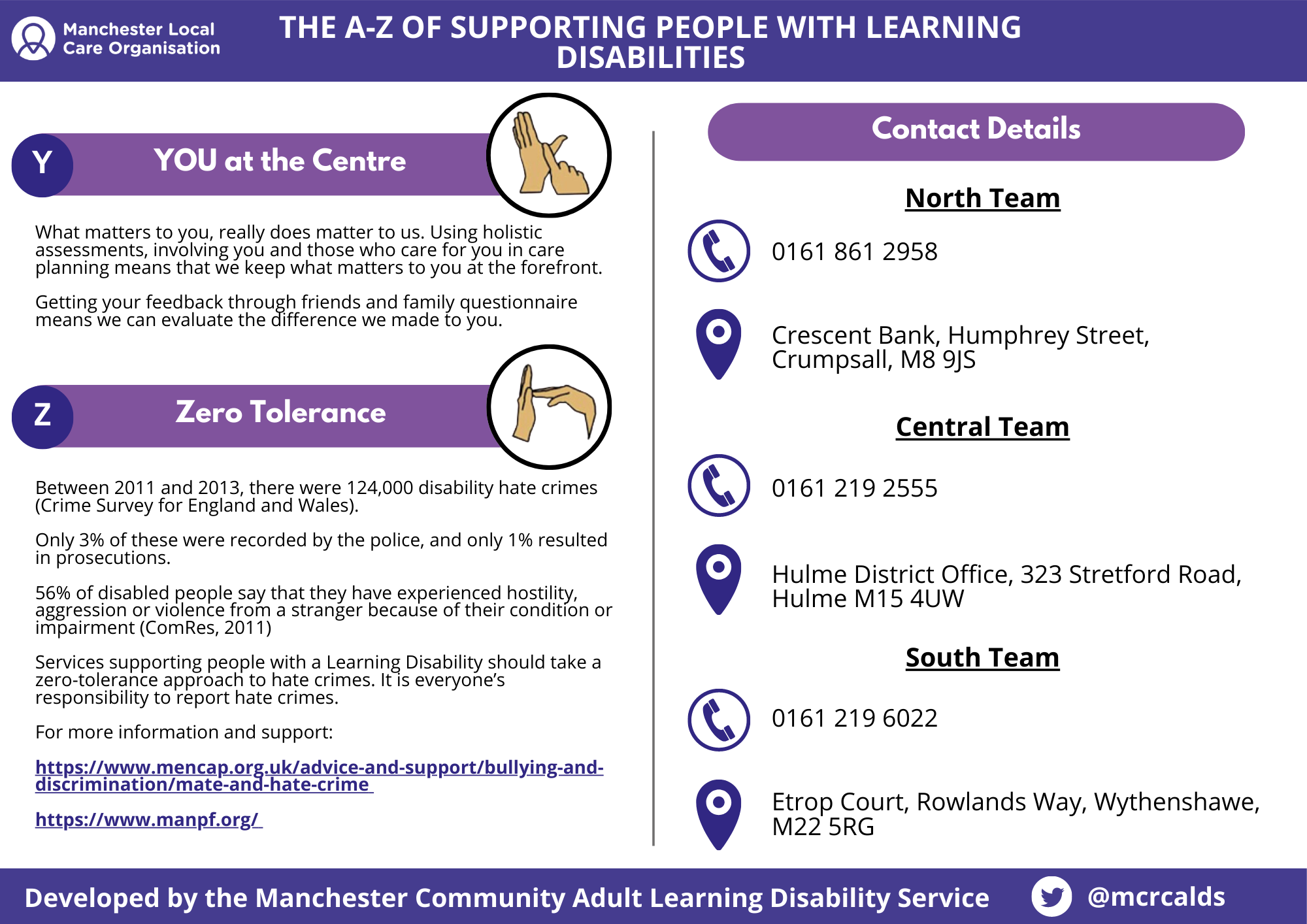 Please click here for a PDF link of the A – Z [PDF approx 774KB]
Please click here to view a text-only version of the A-Z [Web page]
Rounding off the week was the CALDS Physios, who gave insights into the wonderful work they do and continued the theme of busting myths about learning disabilities.