Advanced Clinical Practitioner Suzann spends day with NWAS
MLCO Community Registered General Nurse, Queen's Nurse and Advanced Clinical Practitioner Suzann blogs on spending the day with NWAS (North West Ambulance Service).
My name is Suzann Harrison, an Advanced Clinical Practitioner (ACP) working in the community for the Crisis Response Team, within Manchester Community Response (MCR).
The main aim of our team is admission avoidance and treating patients within their own homes where possible. The team consists of a full multi-disciplinary team which include ACP's, Nurses, Physio's, Occupational Therapists, Pharmacists, Social workers, GP's and Healthcare Support Workers. My role includes triaging referrals, assessing and treating patients, supporting other staff members and assisting in developing the service.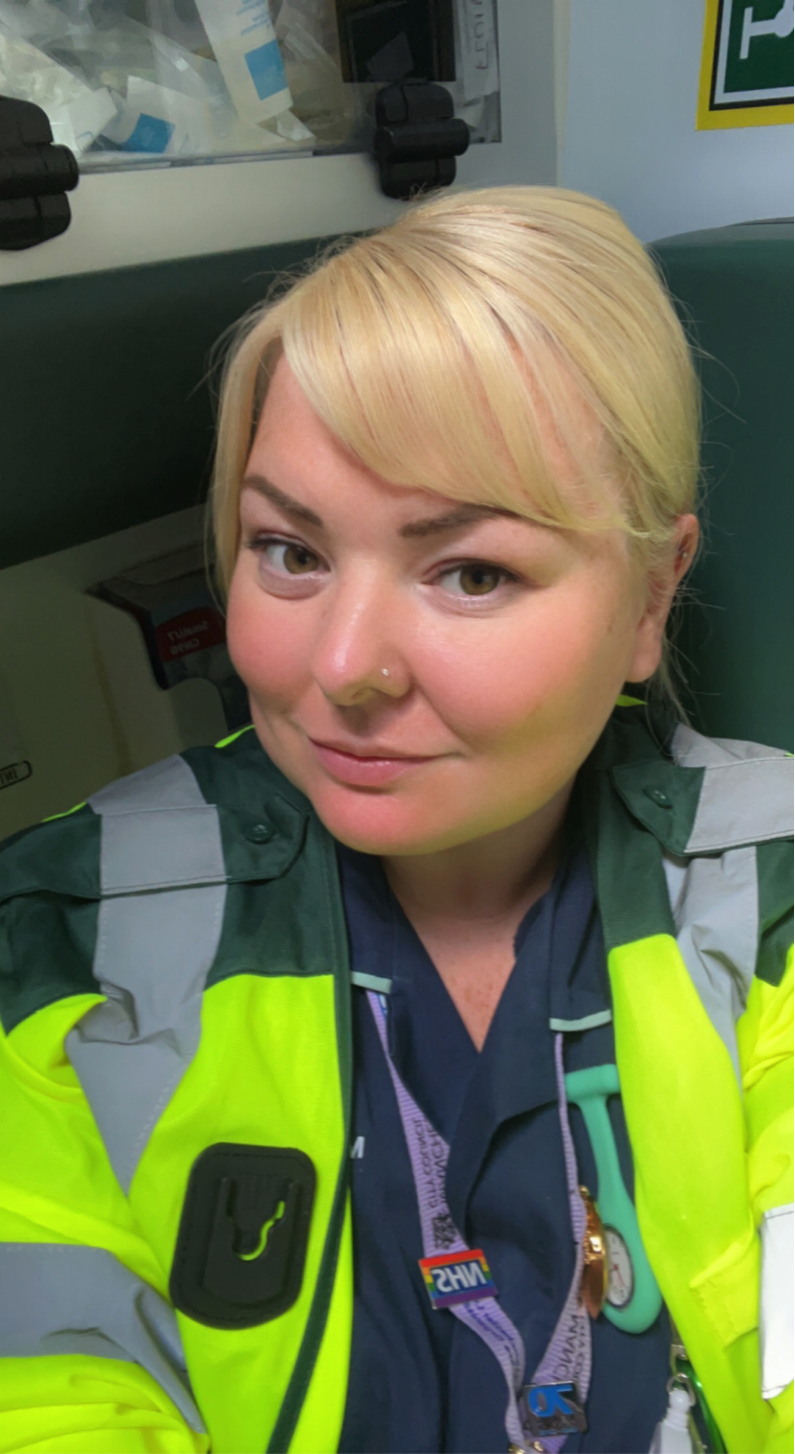 The crisis response team take referrals from community and hospital sources, as long as they meet our criteria, and from ambulance crews on scene with patients. These referrals vary a lot, and we never know what we will get next, which is a large part of why I enjoy my job. No two days are ever the same in Crisis. We are community trouble-shooters and will always try to find a solution to any problems we face. I have even built a bedframe from scratch (with no instructions!) before, in order to keep a patient safely in their home.
I spent the day with NWAS recently to engage with the crews and encourage referrals to our team. We speak to many ambulance crews daily, so it was a good opportunity to put some names to faces and build professional relationships.
I was allocated to a lovely double paramedic crew, Sam and Ellen, who are based at Sharston Ambulance station (this is the closest station to our base). We attended 6 jobs over the course of the 12-hour shift, which were all very different. We found ourselves in Wythenshawe, Manchester City Centre, Altrincham and Irlam, as well as visiting the emergency departments at both Wythenshawe and MRI. Unfortunately, on this occasion there weren't any patients that were suitable to refer back to my team but it was a great learning opportunity for myself and the crew too as we discussed what we could and couldn't take as a referral.
As an observer, I found it difficult to just 'observe' but thankfully the crew were lovely and did appreciate my clinical input too, we worked great as a team. The emergency departments at both Wythenshawe and MRI were busy and there was a bit of a wait to handover patients, but the departments were brilliantly run and very organised, this made the handover process seamless.
Whilst waiting to handover, I had some great opportunities to engage with other crews who were there too. I have had pens made for the NWAS crews with the referral number for Crisis printed on the side (the number for NWAS referrals is the same across the city, as these all initially go to North Manchester single point of access (SPA), before being given to the relevant team in South, Central or North).
I discussed the service and gave out the 'crisis pens' because all healthcare professionals love a pen! I asked if they knew about the Crisis team, spoke about what we do and got feedback from crews who have referred to us too. The crews and I were able to put faces to names, which was great as we speak over the phone a lot but rarely meet.
I felt the day went really well, and everyone got a lot out of it, some of the paramedics even want to come and spend the day with Crisis too! Taking these opportunities to spend time with other services and engage with them is really important, especially for services that are still relatively new like us. Crisis Response South has been live since December 2018 for community referrals and July 2019 for NWAS.
Find out more about the service here and follow Suzann on Twitter here.