Crumpsall and Cheetham St John Ambulance needs you!
St John Ambulance North Manchester Cadet Unit needs adult volunteers aged 18+ to become youth leaders. The charity needs youth leaders to oversee the unit and teach valuable lifesaving skills to young people aged 10 to 17 in your area.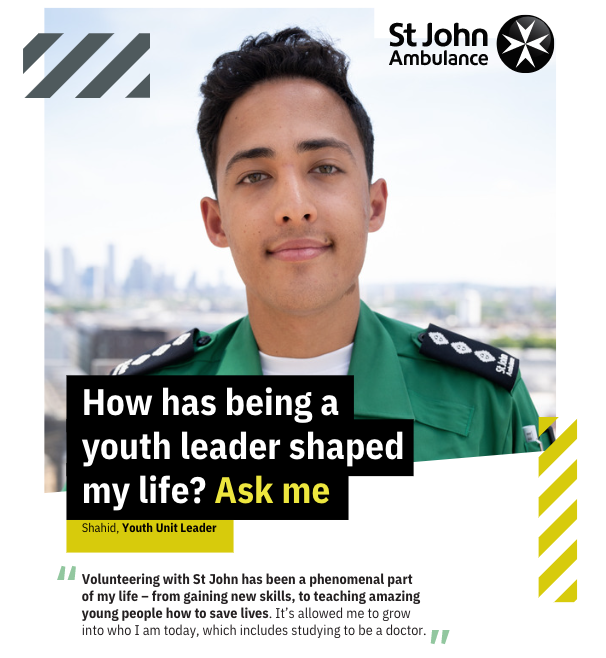 Youth leaders will learn first aid, gain communication, listening and presentation skills, and grow in confidence. There is also the opportunity take on more advanced roles with training. Youth leaders will be fully supported by the rest of the St John Ambulance team.
Under your leadership, young volunteers will harness their potential and learn vital first aid skills that can be delivered at events and activities around the country. They will gain confidence, make friends and support their community.
Cheetham and Crumpsall youth leaders will run their unit on Tuesdays, 7pm – 8:30pm at Crumpsall Methodist Church.
The role will require approximately four hours per week, including one evening where you will be at the unit with other adult volunteers running the sessions you plan together. There is a full training process for first aid, safeguarding and leadership.
Website: www.sja.org.uk/get-involved
Email: michael.nicholson@sja.org.uk
This story is taken from issue #13 of the We Love Cheetham & Crumpsall Community Newspaper. To read the issue in full, please click here or on the image below.