Meet Yusuf Lambat, Your New Diabetes Engagement Officer
Meet Yusuf Lambat, your new Diabetes Engagement Officer in Cheetham & Crumspall.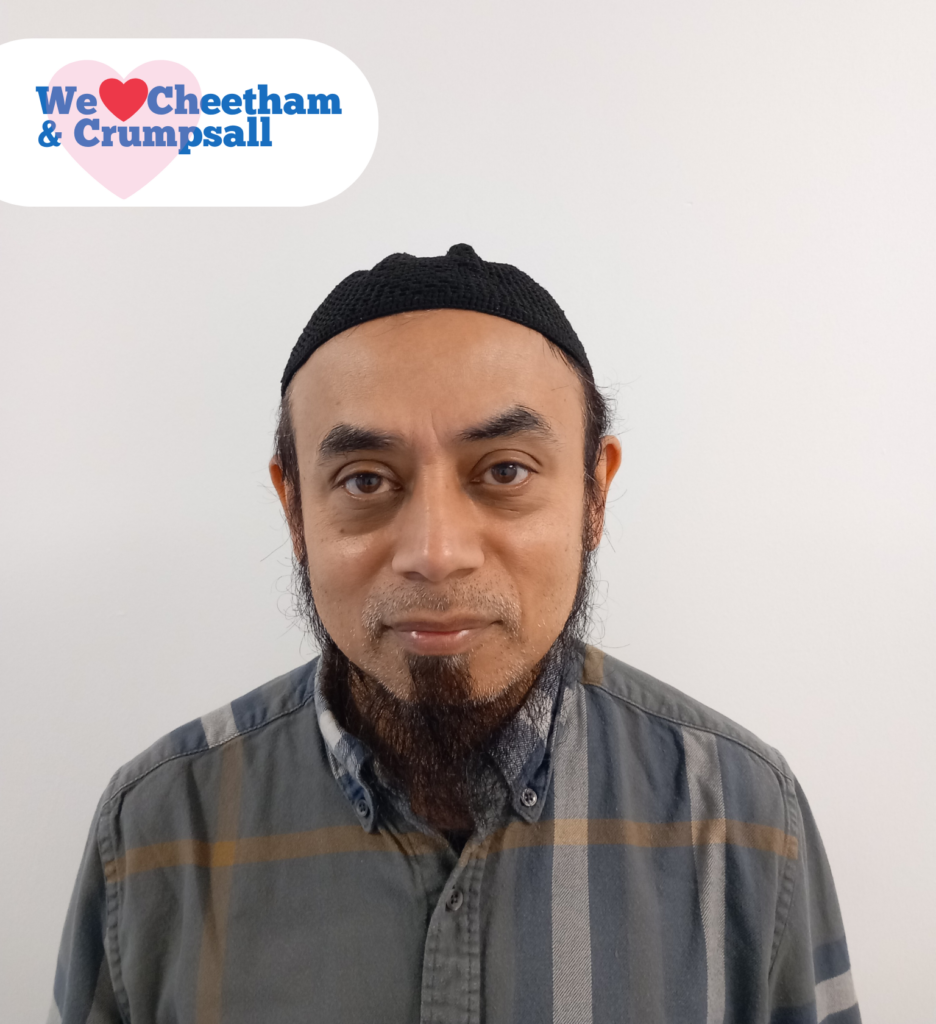 "Hello, I'm Yusuf Lambat, the newly appointed Diabetes Engagement Officer for the Cheetham and Crumpsall area. My role is to raise awareness of national diabetes prevention programmes, particularly 'Healthier You', which is designed for those ofus who have been identified as pre-diabetic by your GPs.
Prediabetes is a serious health condition where blood sugar levels are higher than normal, but not high enough to be diagnosed with type 2 diabetes. It also means that you are at high risk of developing type 2 diabetes. You are unlikely to be experiencing any symptoms with prediabetes.
The Healthier You programme has been developed by NHS England, Public Health England and Diabetes UK. It is FREE and participants are supported to make lifestyle changes that are proven to significantly reduce their chances of developing diabetes.
Did you know that if you are South Asian you are six times more likely to develop diabetes than people from other communities and at an earlier age?
There can be major complications if diabetes goes undetected or untreated; including eye problems, foot problems, heart attack, stroke, kidney problems, nerve damage and gum disease.
I have been in community development for over 13 years and worked as a front-line social worker and as a social work educator. In my spare time, I enjoy spending time socialising with family and friends. I am also an armchair sports fan."
If you are part of a community, charitable or faith group and want to find out more about the work. Please contact Yusuf on:
Mobile: 07800903149
Email: Yusuf.lambat@mft.nhs.uk
This story is taken from issue #14 of the We Love Cheetham & Crumpsall Community Newspaper. To read the issue in full, please click here or on the image below.