Introducing Julia Worthington
Say 'hello' to Julia Worthington, the new Integrated Neighbourhood Team (INT) Lead in Wythenshawe (Baguley, Woodhouse Park & Sharston).
Julia was kind enough to share some words with us to introduce herself and give us an insight into the work that has led her to join the INT team.
Please read Julia's thoughts below.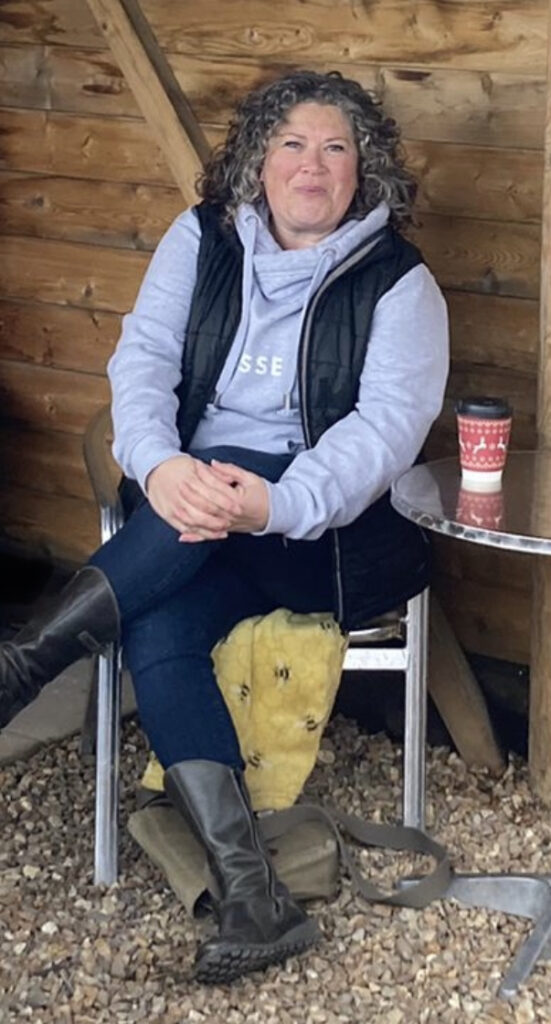 "I'm a working mum of two sport-mad teenage boys, which means I spend my evenings and weekends providing a taxi service to training venues across Greater Manchester, sitting in sports halls or standing at the side of football pitches. I love sport, mainly as a spectator now. I go to watch Manchester City and Manchester Giants with my boys.
I've been in Greater Manchester almost all my life, in Tameside or Glossop. I qualified as a chartered physiotherapist in 1993 and specialised clinically in both paediatric and adult neurology. 
Since 1996, I have worked in the community. I'm committed to person-centred, asset-based approaches to conversations and the way we plan and deliver care and support. I found this to be essential over the last 4 years as I supported a system-wide End of Life Care improvement board.  
I love the space that I work in and the opportunities that come with it; discovering what's important to people and communities, and working with anyone and everyone that can contribute to making a difference.
I'm a passionate advocate for the VCSE sector, both as strategic partners and commissioned providers. This sector knows our communities well, often has relationships that statutory organisations don't, and are innately solution focused and creative.
I'm really excited to be in Manchester and very positive about the vision of the LCO. I've already met some great teams, community groups, residents and partner organisations and have started working on some joint priorities. It definitely feels like I made a good decision accepting the INT lead post in Wythenshawe. I look forward to working with our partners in primary care to improve health outcomes for people in our neighbourhood."
We are delighted to have Julia as our new INT lead and you can keep up with the happenings in the neighbourhood by clicking here.