Faith New Deal Pilot Project
Faith New Deal Pilot Project —
Minister for Faith praises boost for mental health and food support in faith communities.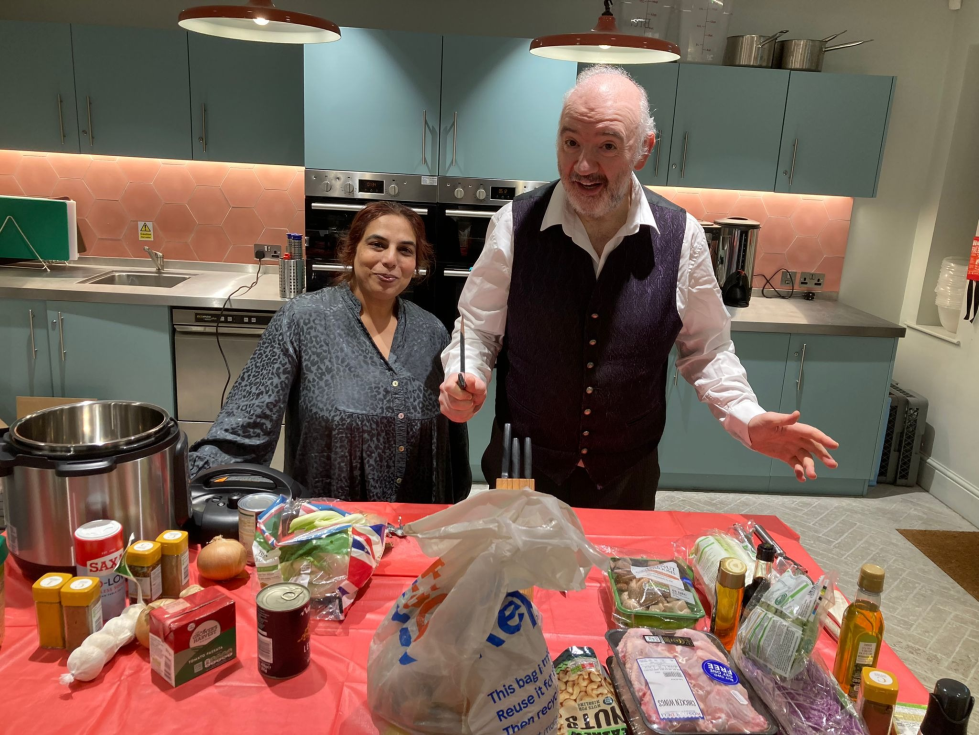 Local charities and faith groups, including Rainbow Surprise, have successfully run a project to address poverty and mental health in faith communities.
Activities included:
Supporting over 100 people with their mental health

Providing food to over 3000 people

Running workshops about food and money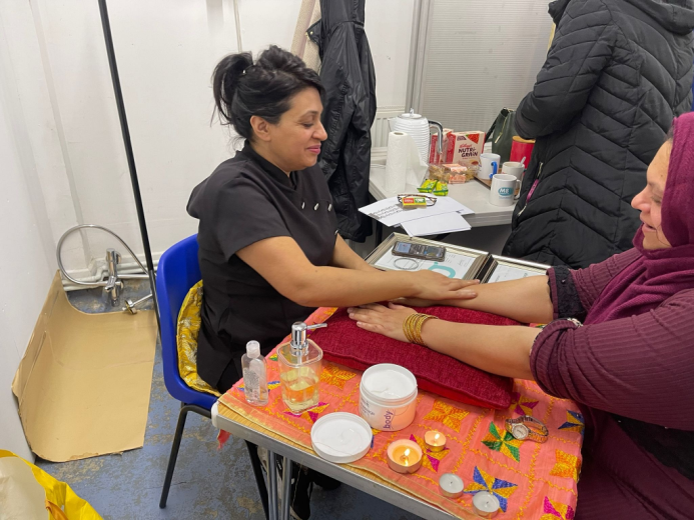 At the end of the project, there was a large increase in most people's confidence and mood.
Minister for Faith, Baroness Scott of Bybrook, Parliamentary Under Secretary of State at the Department for Levelling Up, Housing and Communities, came to visit those involved and discuss its implications.
Baroness Scott was hugely impressed with the work undertaken and said,
"I didn't realise the breadth of what had been done with the small amount of money we gave you and the holistic nature of the project, working together across communities."
She was keen to see how such work could be supported in future and replicated elsewhere.
Quotes from project attendees:
"I sometimes feel misunderstood by mainstream services and it's hard for me to explain myself, it makes things more stressful. When Neshomo are involved, I feel more relaxed."
"By using a Jewish service, they are already aware of some of the issues that the religion faces, the laws and the way most think as well as many people's upbringing. I do not have to waste time explaining certain aspects of my belief. Also, I am always scared that non-Jewish sensitive services would be more judgmental due to not fully understanding where I come from."
"Because of coming to ladies' classes and joining Rainbow Surprise I have started a course to become a fitness instructor myself so I can give back to the community."
Jonny Wineberg, Trustee of JAMH who also has the role of Project Officer, said,
"We are immensely proud of what we have achieved here, exceeding the targets we agreed, benefiting thousands of people facing both food poverty and mental health issues.

We emphasised to Baroness Scott the fact that poverty is the single biggest driver of ill health, and that the relationship is bi-directional in that poverty causes ill health, and ill health causes poverty. Anxiety and depression are 50% more prevalent in the most deprived tenth of the country so, in Greater Manchester, that means 25% of households. Also, the fact that children living in low-income households are more than three times as likely to have a mental health condition than those in high-income households."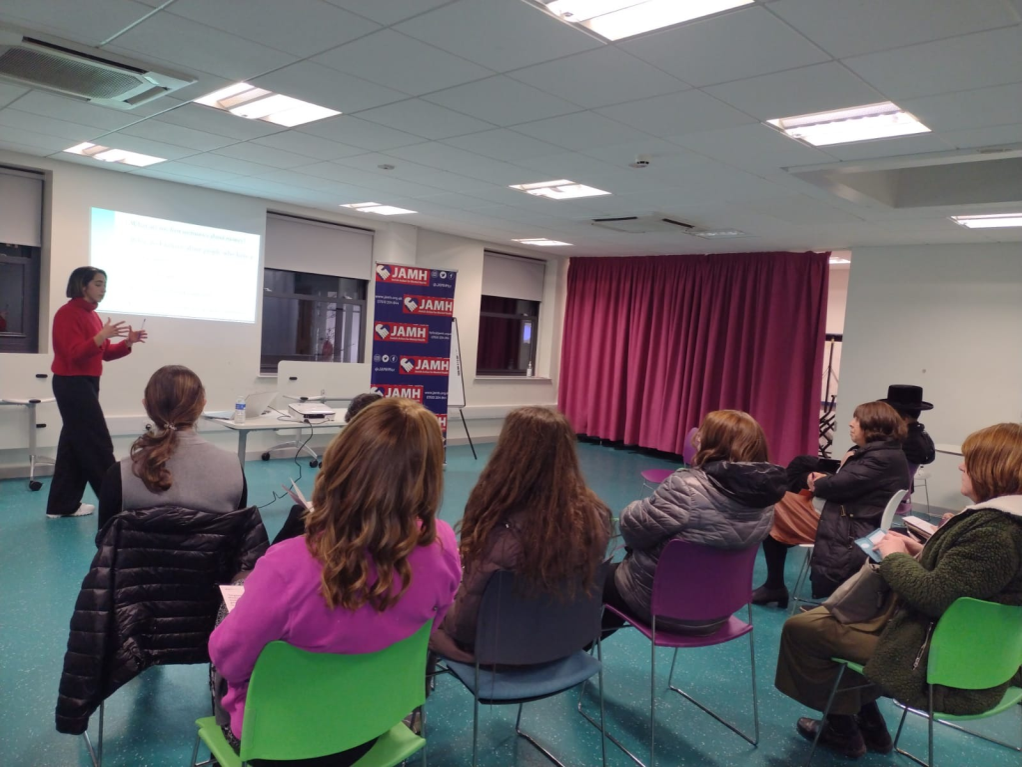 Shabnam Hussain, Project Manager at charity Rainbow Surprise, who hosted the meeting at their Community Shop, said,
"Baroness Scott met with our women's health & wellbeing group before the discussions with the partners. It was so good that she was down to earth and able to laugh with our ladies and understood the issues they were bringing up and the benefits of the work."
Sukhbir Singh, Chair of the Manchester Sikh Foundation, said,
"This is the first time the Sikh community in Greater Manchester have received funding for work around mental health and the impact has been very significant and positive for the community. We hope to be able to continue and extend this support, subject to funding, in the future."
Kate Lurie, Project Manager at JAMH, said,
"We were delighted to show Baroness Scott the fantastic outcomes of this project and what can be achieved by working together with partners both within and outside the Jewish community."
This story is taken from issue #13 of the We Love Cheetham & Crumpsall Community Newspaper. To read the issue in full, please click here or on the image below.

More pictures from the workshops: