Dementia Friendly Walks at Whitworth Park
City of Trees is an innovative and exciting movement, set to re-invigorate Greater Manchester's landscape by restoring underused, unloved woodland and planting a tree for every person that lives in the City Region. Connecting people with nature is at the heart of our movement, and we are thrilled to begin dementia friendly walks at Whitworth Park.
City of Trees have expertise providing walks and nature-based activities for those living with dementia and their carers. This programme of events at Whitworth Park will provide a host of benefits to local dementia communities, improving their independence, confidence and physical and mental wellbeing. There will be different activities each month including woodland crafts, bird watching and tree planting.
Regular walking outdoors is one of the best exercises for people living with dementia. It improves circulation, memory and attention span, helps prevent stiffness, reduces anxiety and depression, aids relaxation and helps ensure a good night's sleep. Walking is just a fantastic thing!
Sessions will run on the second Tuesday of every month from 11am-1pm or 2pm-4pm. Booking is essential due to limited numbers to ensure a safe and socially distant group. For more information please contact Katie at katie@cityoftrees.org.uk or 0161 872 1660.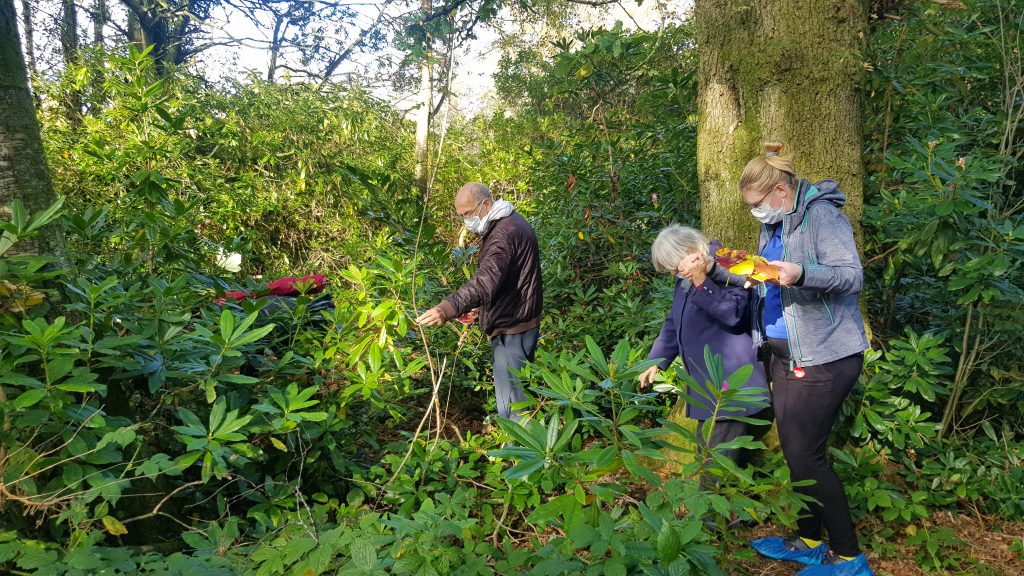 Previous dementia walks in Bolton at the Smithills Estate.