Celebrating World Social Work Day 2021
On World Social Work Day, social workers worldwide stand together to celebrate the achievements of the profession and take the theme message into their communities, workplaces and to their governments to raise awareness of the social work contributions and need for further action.
Follow each year's celebrations on social media, worldwide, at #WSWD or on the website of the The International Federation of Social Workers.
IFSW is a global organisation striving for social justice, human rights and social development through the promotion of social work, best practice models and the facilitation of international cooperation.
This year's theme is Ubuntu. I am Because We are – Strengthening Social Solidarity and Global Connectedness.
Ubuntu: 'I am because we are' is a concept and philosophy that resonates with the social work perspective of the interconnectedness of all peoples and their environments. It speaks to the need for global solidarity and also highlights indigenous knowledge and wisdom.
Bernie Enright, Director of Adult Services at Manchester Local Care Organisation, said "I'd just like to take this opportunity to say a huge thank you to you all, for working together and for your extraordinary efforts to keep the people of Manchester safe and well during this pandemic." Read Bernie's full blog on the LCO extranet.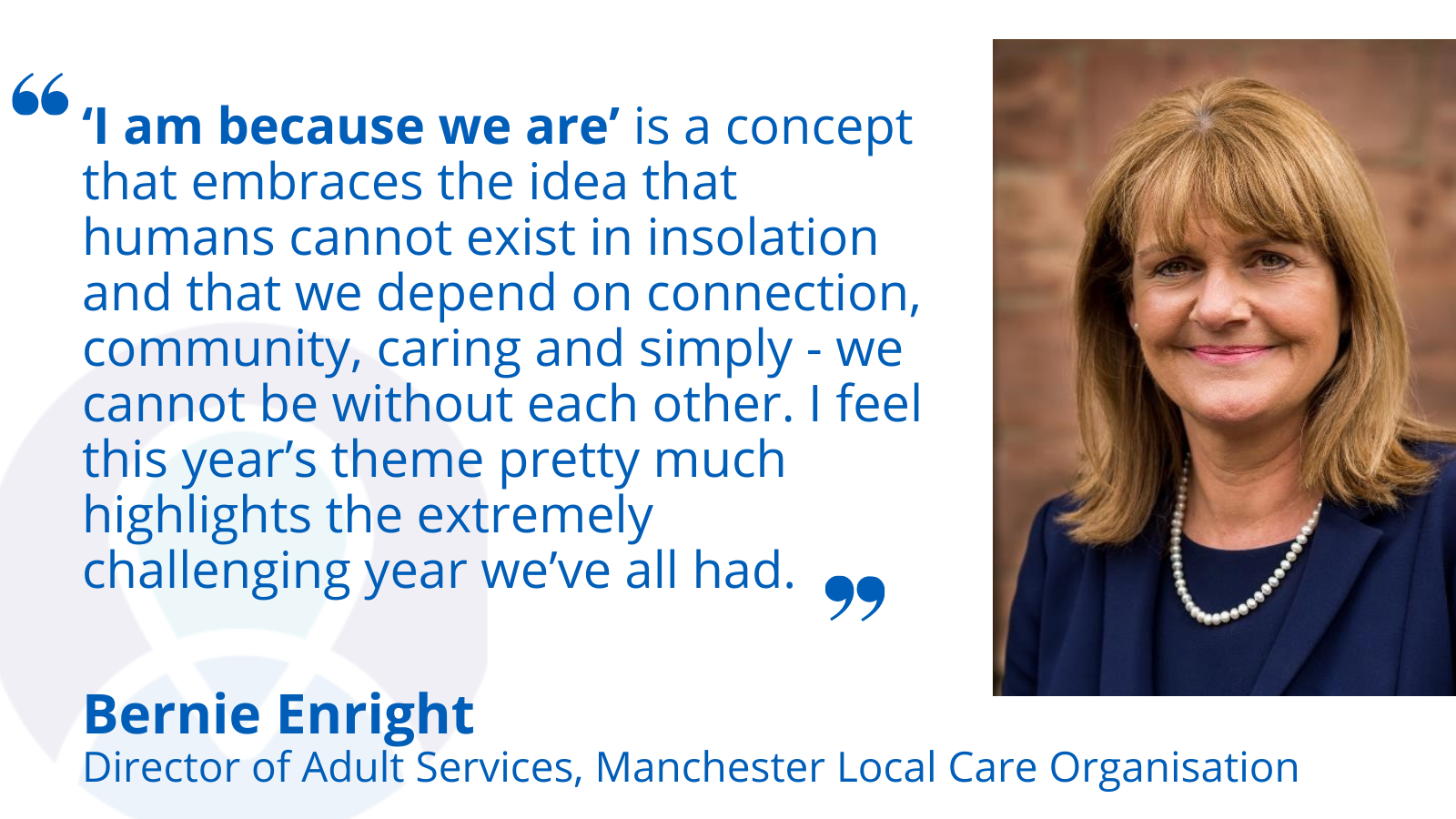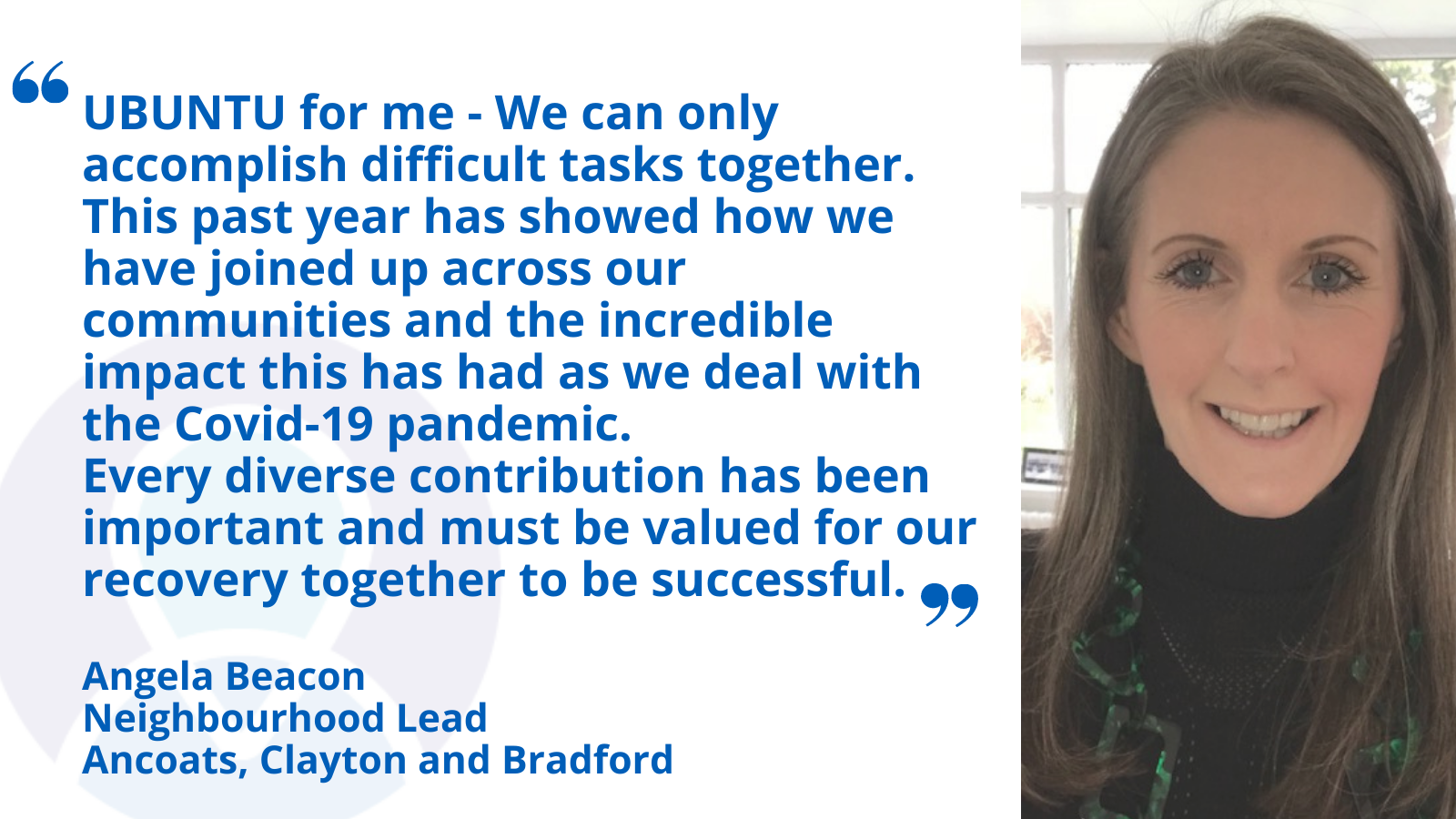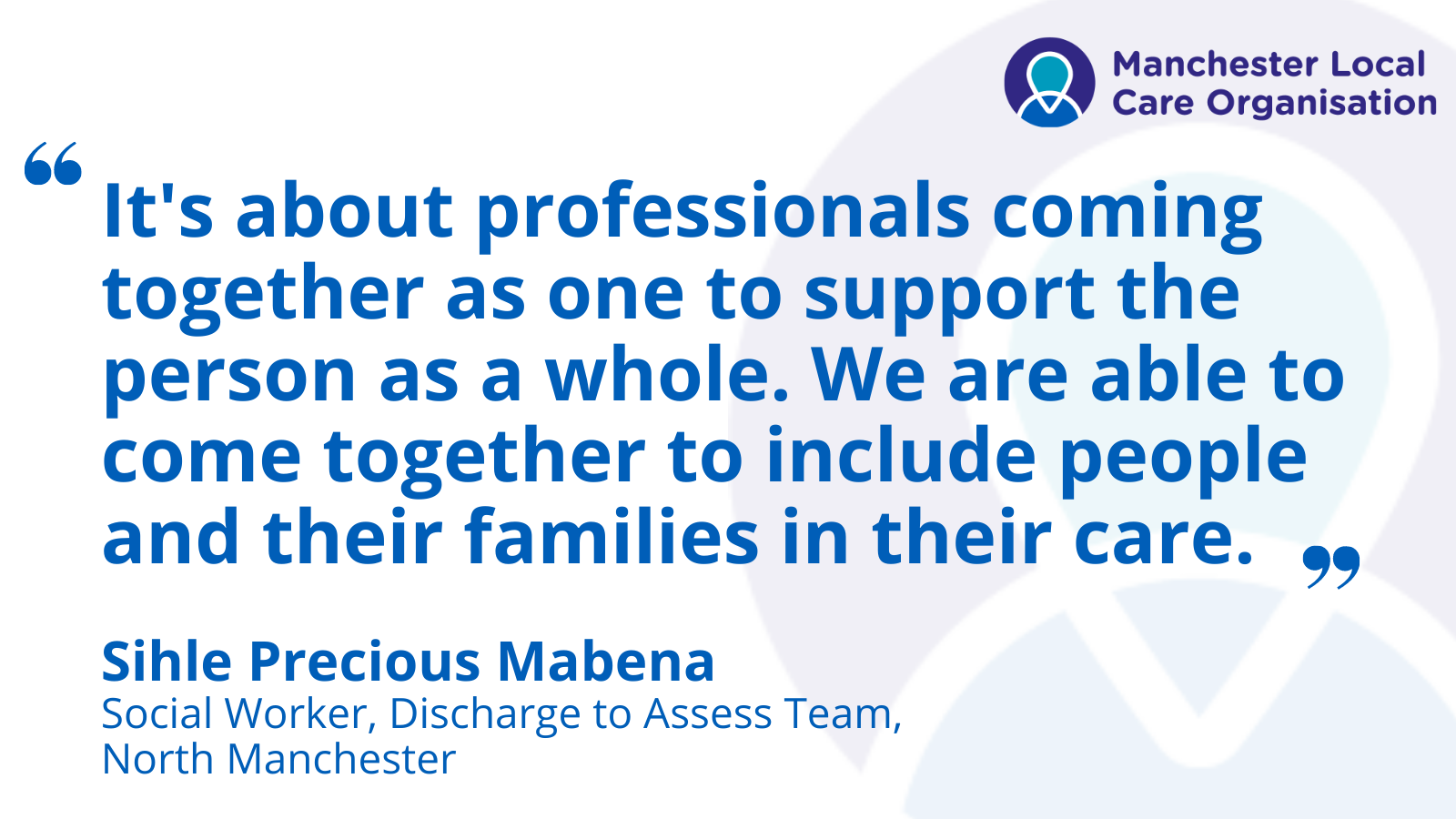 We want to wish all of our Social Workers a very Happy World Social Work Day 2021!