Support for Carers in South Manchester
Do you help a partner, family member, friend or neighbour? Do you provide them with support to help them keep safe and well in their own home?
If you do, then you are an unpaid carer and could get support to help you and the person you care for.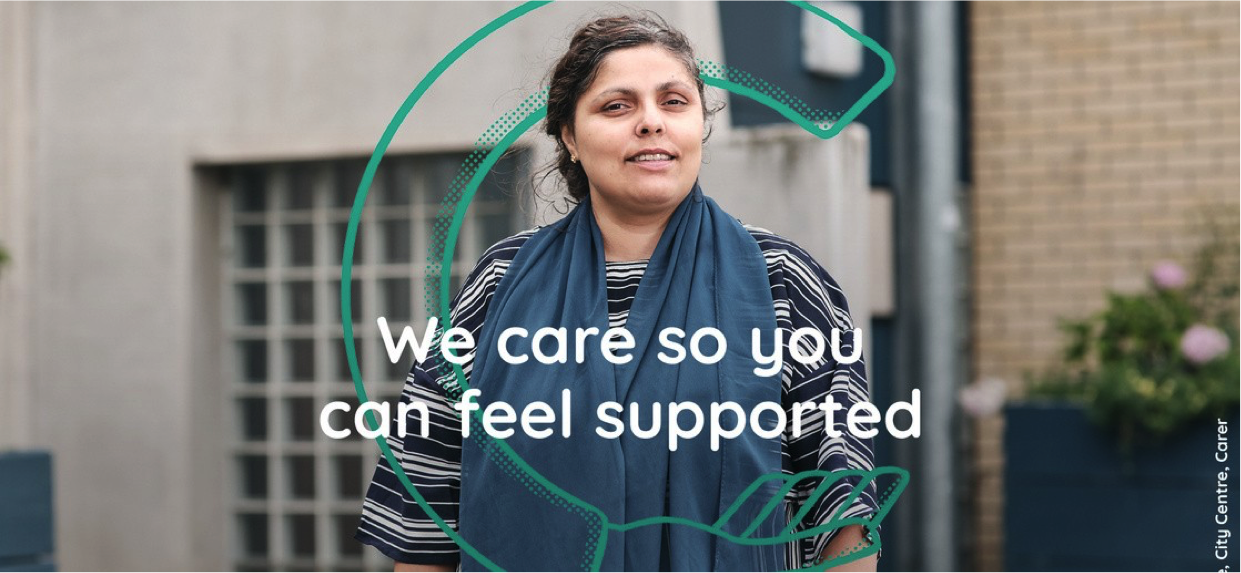 The Carers Manchester South Partnership is a group of experienced and dedicated services that can help you support your loved ones.
The Partnership consists of:
Carers Manchester South have been working with health and social care organisations and staff, community, neighbourhood and faith groups to help them identify the carers they work with.
The aim is to raise awareness of what caring for a loved one means and to appreciate the impact that caring for someone can have on their life and physical and emotional health.
To achieve this, Carers can offer any health and social care team, community and neighbourhood group that supports people in South Manchester with a free Carer Awareness Session (about 40mins online or in community). Contact cmsouth@manchestercarersforum.org.uk or call Steve on 07494 097 568.
Every month, the forum offers carers and the people they support trips and leisure activities so they can share more quality time together and take a break from their caring role and have fun. For the latest information on trips go to www.carersmanchester.org.uk/events/.
New support groups for carers are often being organised. Recent new groups include —
Carers of adults (18+) on the autistic spectrum – meets every third Tuesday of the month at the Dandelion Community Wythenshawe (M22 1AH)
Carers of adults who are experiencing substance misuse – meets every fourth Thursday of the month at the Withington Methodist Church (M20 4AN)
A light lunch is provided for these groups and support with transport can be arranged. For more information about carer support groups contact Steve at Stephen@manchestercarersforum.org.uk or call 07494 097 568.
Carers South Manchester also offer a number of FREE workshops for carers that take place throughout the year. The purpose of these workshops is to provide you with the tools you need to take control of your caring role. These include: Modern Meditation, Managing Stress, Being a Carer, Welfare and Benefits, and many more.
Visit www.carersmanchester.org.uk or keep an eye on our Facebook and Twitter for details of dates and times.
You can find out how all the South Manchester Partners can help by contacting the Carers Manchester Contact Point. Carers Manchester Contact Point is a dedicated helpline for carers to access support and guidance. The team includes advice workers that can provide support in other languages. You can contact them at:
Contact Details
Telephone: 0161 543 8000 (Monday – Friday 10am to 4pm [except bank holidays] and 10am to 6pm on Wednesdays)
Email: contactpoint@carersmanchester.org.uk ·
Visit www.carersmanchester.org.uk and fill in our enquiry form.
If your care concern is an emergency contact Manchester City Council's out-of-hours duty team on 0161 234 5001.
Sign up for the fortnightly newsletter by visiting our website or emailing contactpoint@carersmancheser.org.uk.
Social Media
Facebook: @CarersManchester
Twitter: @CarersMcr