Age Friendly Cheetham launches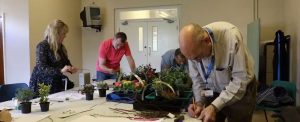 The very first Cheetham Hill & Crumpsall Age Friendly Network was held virtually in July and was attended by older people's services and community groups to share information on current challenges for the over 50's.
Discussions took place about what the network aims to achieve over the next 12 months to ensure older residents live and age well. A priority will be to develop an action plan and to ensure older people have the opportunity to share their views and take a leading role in generating ideas for new health and wellbeing projects in their own communities.
The Cheetham Hill & Crumpsall Age Friendly Network is key to the successful delivery of Manchester's Age Friendly Strategy: A Great Place to Grow Older and is a new edition to other age friendly networks set up across Manchester.
If you're an older person's representative or community organisation interested in joining the network, then please get in touch with Simon Kitchin (Age Friendly Neighbourhood Health Worker – North Locality) at simon.kitchin@gmmh.nhs.uk or 07552 249 977