Parentline is a new way for parents and carers to get advice and support around health related issues directly from the Health Visiting Service.
Phone number 07480 635 892.
Parentline is a confidential text messaging service for Manchester parents and carers of children aged 0-5. The service is run by a dedicated team of health visitors who can provide advice and support on a range of topics including parenting, sleep, continence, immunisations, mental health, minor illness, behaviour, infant feeding, child development, healthy lifestyles and general health concerns.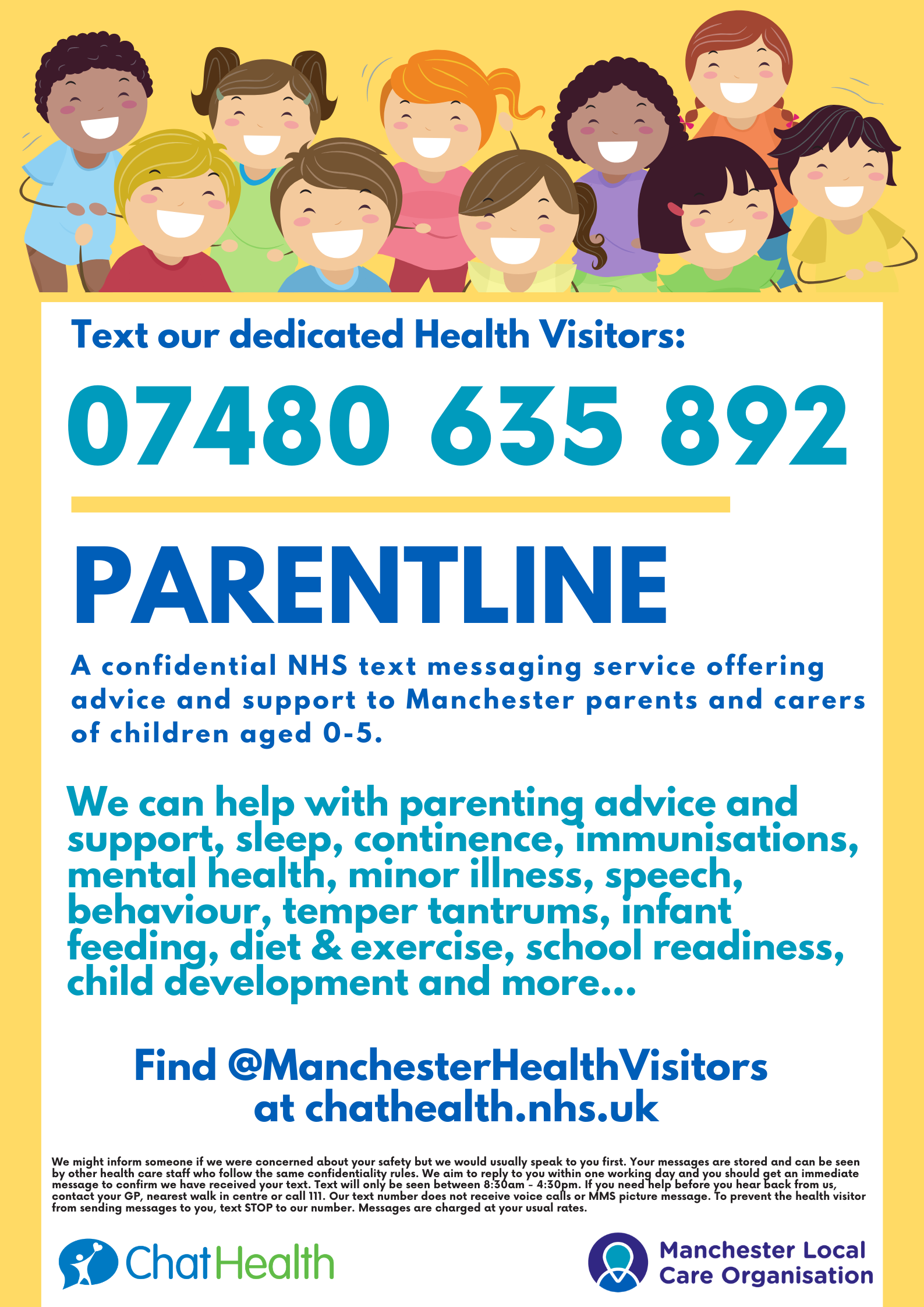 Page last reviewed: October 2022
Next review due: October 2023