Worried About the Cost of Living? – 6th March: No.93 Cafe
When:
Mon 06 Mar 2023 at 12:00pm
Where:
No.93 Cafe, 93 Church Lane, Manchester, M9 5BG
Availability:
FREE: Everyone Welcome
Worried about the cost of living? Then please come along to the No.93 Cafe in Harpurhey (M9 5GB) on Monday 6th March 2023 at 12 pm for a community event with:
FREE DELICIOUS HOT FOOD PROVIDED
ADVICE, SUPPORT AND GUIDANCE WITH FINANCES AND MORE
FREE RAFFLE TO WIN A SLOW COOKER!
The Crisis Cafe at No.93 is a friendly and supportive community space open to anyone from Manchester. The aim of the space is to offer support and advice from qualified staff in a relaxed and comfortable environment.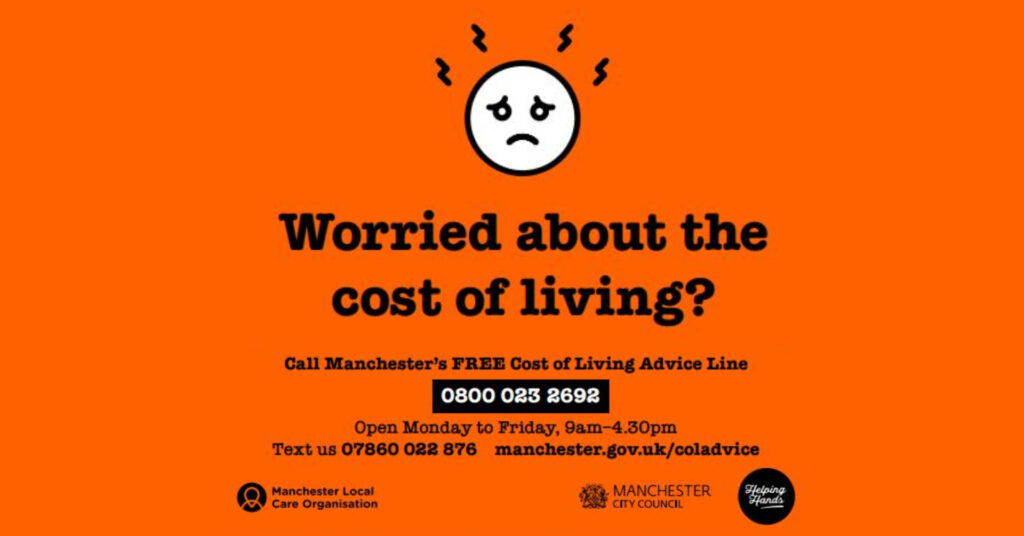 Winter Support Guide: Higher Blackley, Harpurhey and Charlestown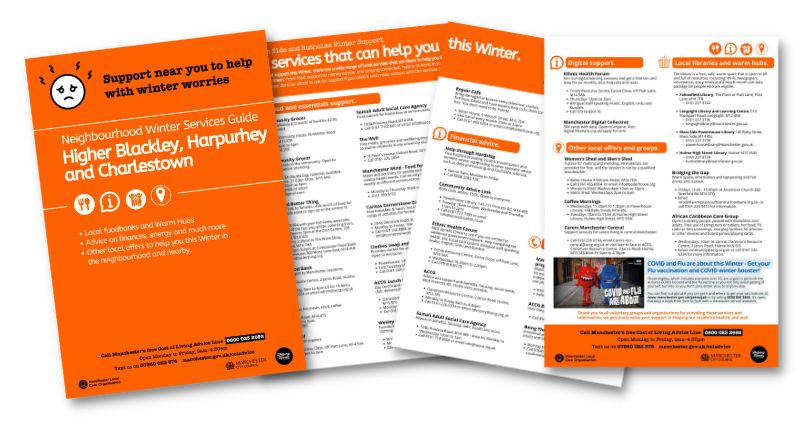 For further support and guidance this winter, we've produced a helpful booklet with local services available in the Higher Blackley, Harpurhey and Charlestown neighbourhoods. Within the guide you'll find support including food banks, warm hubs, befriending services and other local offers.
This guide complements the citywide support available through Manchester City Council's free cost of living advice line. The free telephone line offers support with benefits and help with your rent, advice about debt and paying bills , food support and help to get online (support to access the internet, laptops, phones and data).
The advice line is open Monday to Friday 9 am to 4.30 pm on 0800 023 2692. You can speak to someone about the support that is available. You can also text 07860 022 876 or visit manchester.gov.uk/coladvice