ChatHealth nurses crowned national winners in the 2020 Nursing Times Awards
Manchester Local Care Organisation is joining celebrations for the recent Nursing Times Award win for the innovative text messaging service, ChatHealth, in the Nursing in Mental Health category.
Developed and supported by Leicestershire Partnership NHS Trust in 2013, ChatHealth has been implemented by more than 50 NHS Trusts and healthcare organisations across the country for use across a variety of healthcare services.
This year marks the 30th anniversary of the Nursing Times Award, which this year took place in a free, virtual ceremony broadcast live online. The event was hosted by Nursing Times editor, Steve Ford and BBC Breakfast's Naga Munchetty who revealed the winners of 23 categories to celebrate the different specialities and settings in the nursing community.
Nursing Times editor Steve Ford said: "The annual Nursing Times Awards showcase the innovation and best practice of nurses and midwives across the UK, providing an opportunity to celebrate and share all that is good about the nursing profession. I think it's safe to say that these awards for 2020 are even more special in a number of ways."
ChatHealth was selected from a category of 11 fantastic entries in the Nursing in Mental Health category. Judges praised the fact that ChatHealth provided an innovative solution to accessing mental health support, particularly during the Covid-19 pandemic. They felt it had a great reach, and liked the fact that it gave coverage to social issues as well as mental health support. They were particularly impressed by the robustness of the evaluation and the evidence supporting the initiative.
Accepting the award on behalf of the 2,000-strong community of ChatHealth nurses, clinical lead, Caroline Palmer, said: "This award is not just for the ChatHealth team in Leicestershire, but for all the teams across the country. ChatHealth nurses offer mental health and wellbeing support day in and day out, and it's wonderful for them to be recognised in this way.  The Covid-19 pandemic has had a big impact on usage, and demand for ChatHealth text services has massively increased in recent months with as many implementations going live in the last six months as there was in the whole previous year."
Evidence has shown that young people in particular like the fact that ChatHealth enables them to make discreet contact with health professionals 'behind a screen' while busy parents value its convenience. Following a ChatHealth conversation, one young person commented: "I love that it's anonymous and that it's a texting service. That means you can openly talk about your problems freely without feeling nervous."
Anna Davies, ChatHealth Lead said "I am delighted to learn that ChatHealth has won the Nursing in Mental Health Award at the Nursing Times Awards. We have seen a significant increase in the number of young people contacting the school nursing service in Manchester via ChatHealth. It is has been wonderful to be able to continue to support young people to meet their health needs throughout lockdown when it has been more difficult to see them in school. We have a team of school nurses who are on duty and responding to messages from all over Manchester from Monday to Friday 9am -4pm. They continue to provide a fantastic service to the young people of Manchester and it continues to be very well utilised. We regularly receive very positive feedback and messages of thanks from the young people we support."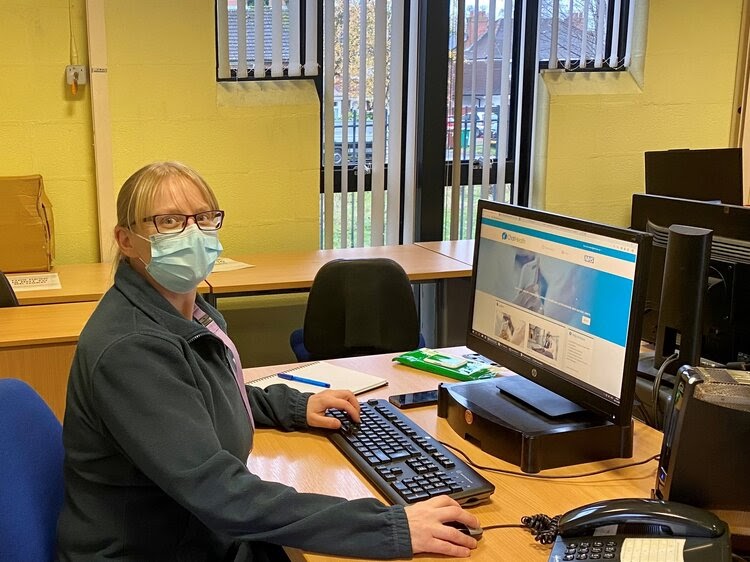 Tracey, one of our School Health Advisors and ChatHealth Nurses